The City of Lakes' personality sparkles brighter than its many swimming spots do, with creative new ventures and flavours popping up on the regular. Downtown Dartmouth alone has seen 15 new businesses in the past 20 months, and the communities within the community— whether Cole Harbour, Burnside, Woodside or Portland HIlls—are snowballing, too. It's more than the
Trailer Park Boys
or Sidney Crosby. It's the farmers' market, the carousel, the perfect pulled pork sandwich and the people behind them. This neighbourhood is long past up-and-coming, it's coming into its own.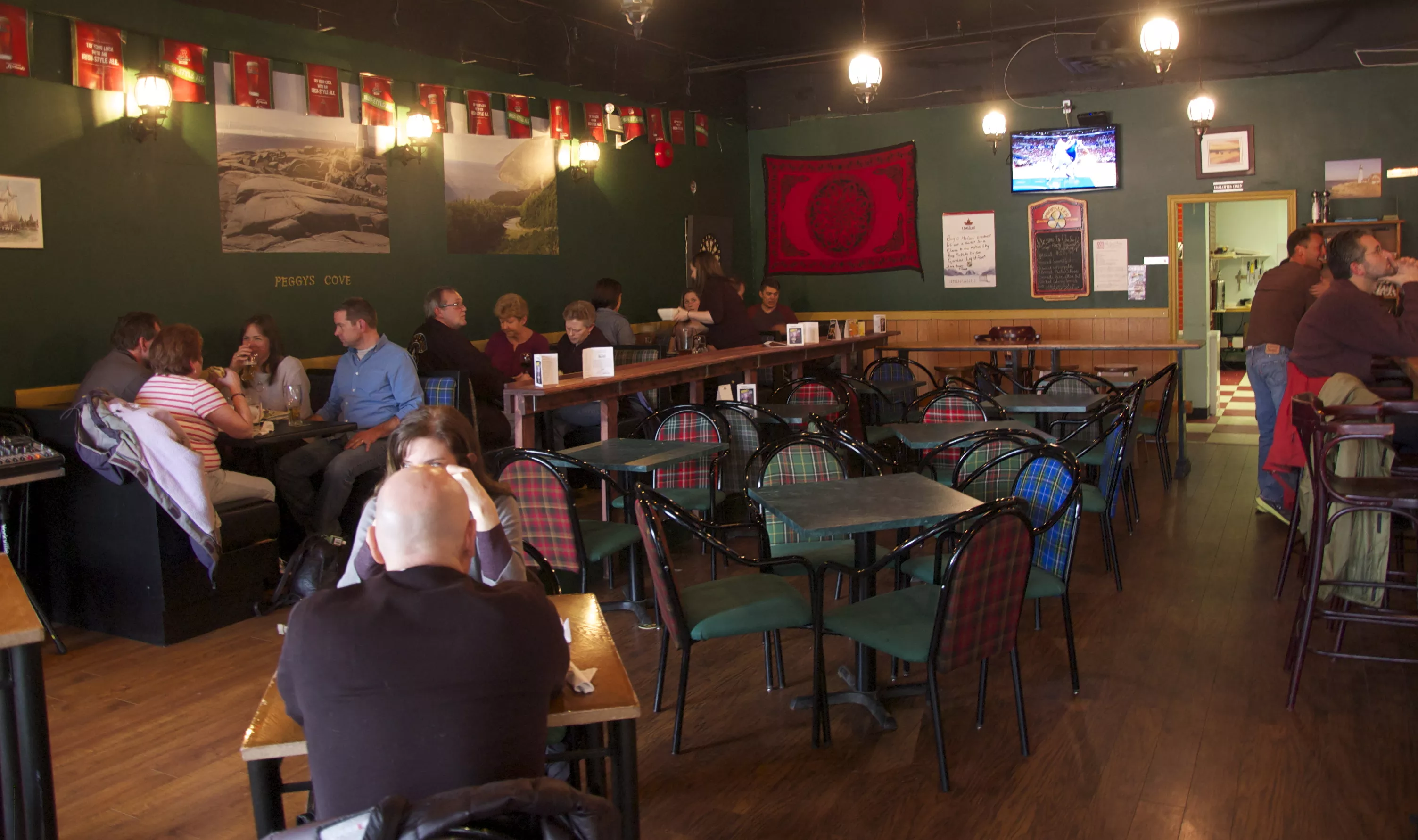 Ceilidh's Pub It feels like a ceilidh daily at this new Dartmouth hangout, which arrived on the resto scene in 2013. Beaming with Maritime pride—the tartans of Cape Breton, PEI, Newfoundland, New Brunswick and Nova Scotia decorate the chairs—Ceilidh's Pub boasts quality comfort food, Thursday night trivia and regular, toe-tapping music that'll make you wonder if you just stepped into somebody's kitchen party. 245 Waverley Road
Propeller Brewing Company Nine months in, Team Propeller is pumped about their second location in Burnside—and it's not just because all of that extra brewing space. "The more exciting part of moving there and having the retail store—we've already reached our anticipated potential for sales and every month is better than the last," says Propeller's Andrew Cooper. "New customers are coming in and trying out the location, customers that are brand new to Propeller and a significant number that have traditionally gone to Halifax and shopped at that store. It's great to have two locations that are quite unique to each other." Get your growler topped up daily from 12-8pm. 617 Windmill Road
Comic guru, Calum Johnson
Strange Adventures We're lucky to be able to find a little bit of Strange on both sides of the bridge. Comic guru and Dartmouth resident Calum Johnson opened the Portland Street sidekick to Halifax landmark Strange Adventures in 2010, because every hero needs a sidekick, right? With prime venue Alderney Landing (2 Ochterloney Street) nearby, he's organized summertime delight DCAF—the Dartmouth Comic Arts Festival, a celebration of local shops, artists and publishers—for the past two years. Round three will return to the Dartmouth waterfront in all its glory on August 17, start filling that piggy bank. 101 Portland Street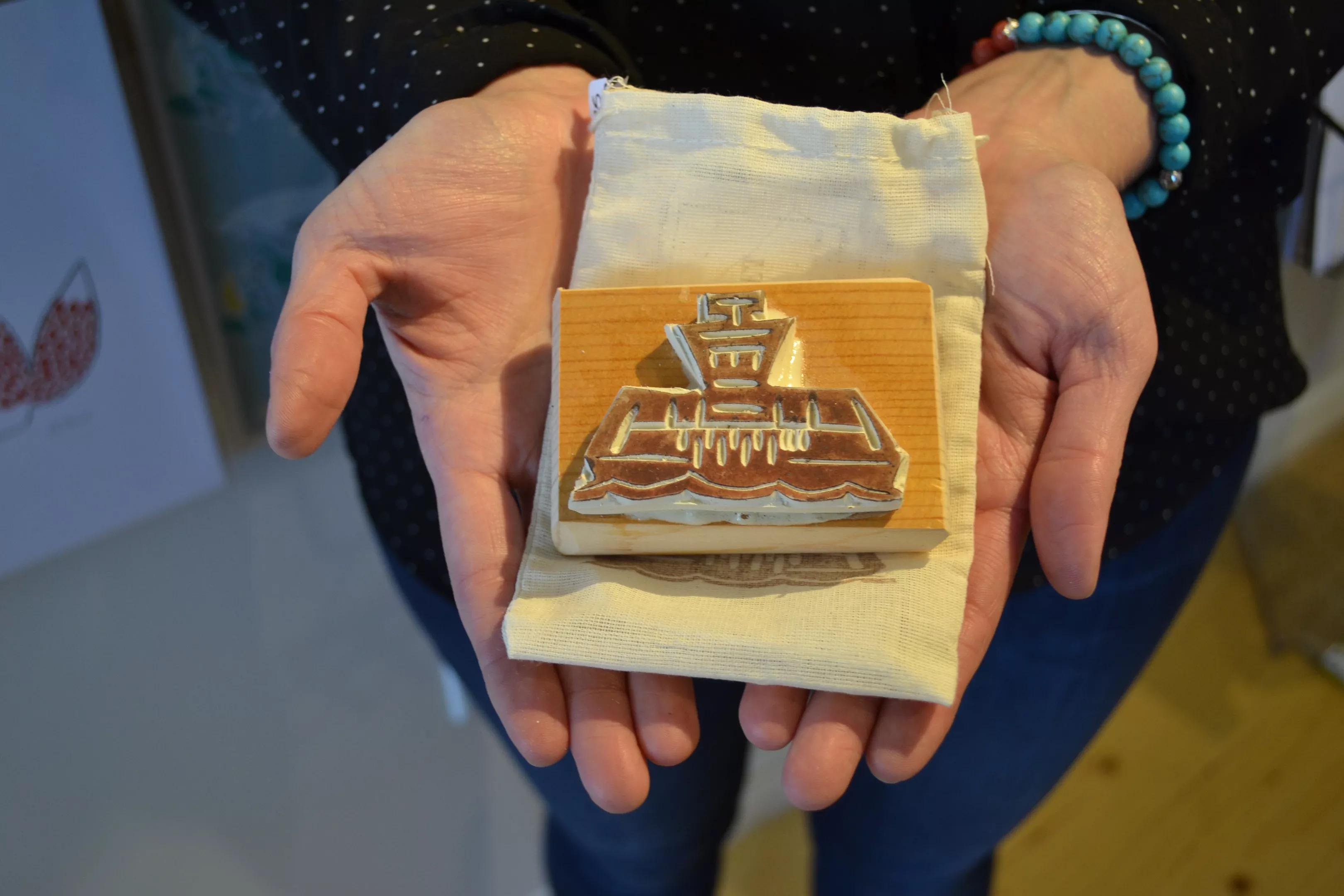 Briana Corr Scott's ferry stamps are at Kept
KEPT This independently owned boutique is a magnet for the gift-giver, jam-packed with oodles of local treasures. Owners Charlotte Jewer and Alex Sims are constantly stocking their shop with unique handmade pieces. Their personal favourite is the hand-carved stamp set crafted by local artist Briana Corr Scott. Each stamp is mounted on carefully selected wood from her husband's shop, so every piece has its own story before it even stamps yours. 127 Portland Street
The interesting part is the community support is behind the rejuvenation. The Alderney Landing Farmers' Market is the community gathering place on Saturdays. The coffee shops are populated throughout the day by business people, artists and families. The local stores, restaurants and pubs are gaining a local following and are carving out niche markets for themselves across Halifax and beyond. —Tim Rissesco, executive director of the Downtown Dartmouth Business Commission
Jamieson's Irish House and Grill Chris Smith opened Jamieson's in his own 'hood, Cole Harbour, in 1999, when things were "very metro-centric in terms of where to go to dine and have a nice single malt scotch or a craft beer from an independent." Veering against the mainstream, he gave his community what it needed and opened a neighbourhood pub in the burbs. He's still serving up made-from-scratch eats, single malts and local, indie beers, but is constantly adding exciting stuff—like $10 lunches, corkage fee-free bring your own wine Mondays and Tuesdays, and gourmet burgers of the month. 5 Cumberland Drive
Giant Robot Comics Darryl Wall's comic book store is the perfect spot for nerds to bask—packed with plenty of graphic novels and figurines to choose from. But for Wall, there's a special comic that stands far apart from the rest, The Regeneration One. Wall collaborated with comic book artist Casey Coller to create a comic that was exclusive to his store. The cover displays Transformers battling atop Citadel Hill and can only be purchased at Giant Robot. Wall received 1,200 copies of the comic back in September 2013, but hurry on in and grab your copy while supplies last. 114 Woodlawn Road
Tai Chi 4 Health "It's the sneakiest form of exercise on the planet," says Janice Webber of the underestimated power of tai chi. She's run Tai Chi 4 Health, a small tai chi school within her physiotherapy clinic The Body In Balance, on Ochterloney Street for the last five years. There she offers both medical (to treat osteoporosis, diabetes and arthritis) and traditional forms of the practice, for kids, teens, adults and seniors, to help with focus, balance, coordination, cardio vascular, general health. 33 Ochterloney Street, 469-3214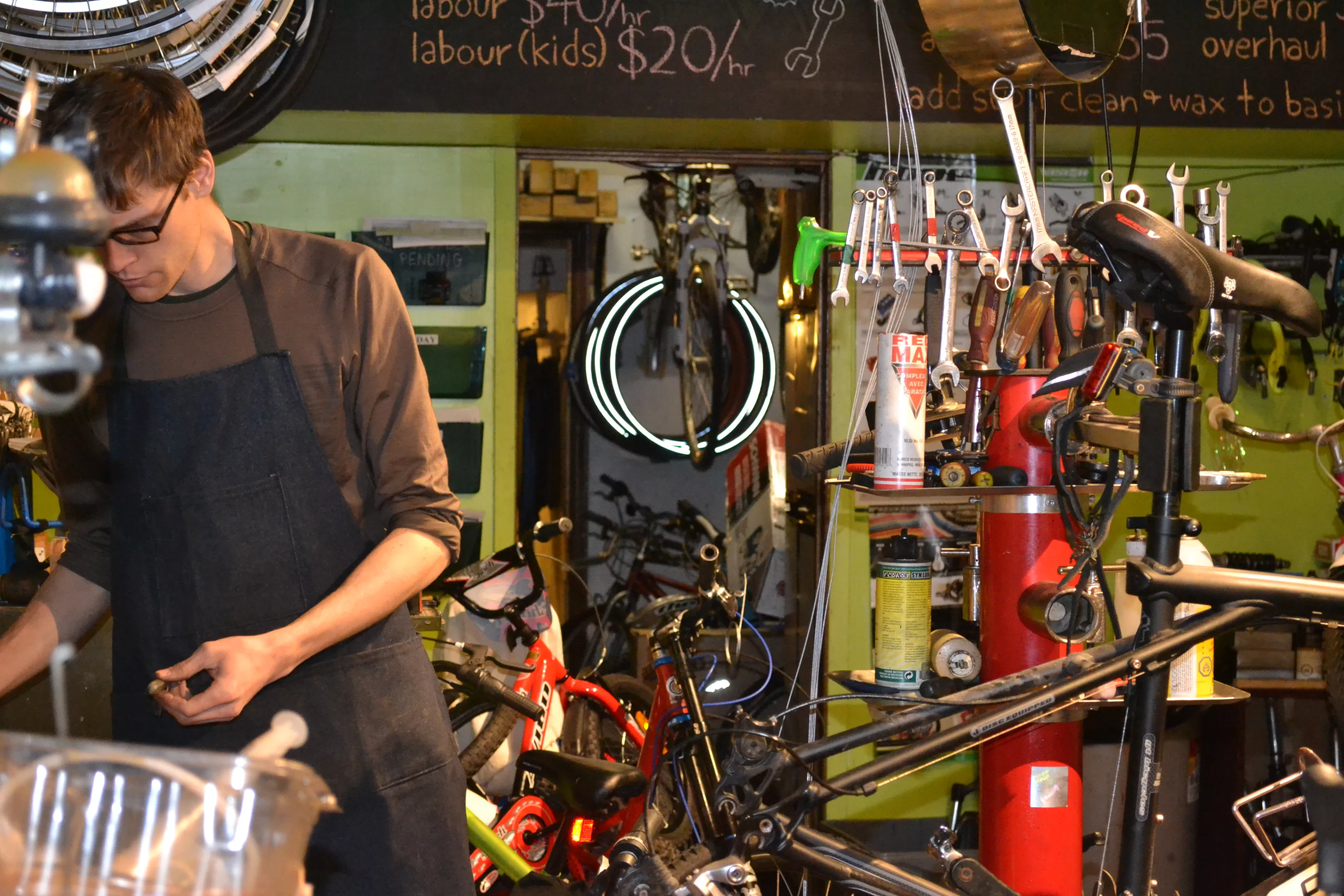 Two times the Bike Pedaler, coming soon
The Bike Pedaler
The Bike Pedaler is about to celebrate its third anniversary of wheeling and dealing on Portland Street, but owner
Marc Rickard
has been quietly celebrating something else for about a month. He's signed a lease for a second location in Downtown Dartmouth! Though we can't tell you where, we can tell you it means big things. The current location will remain a service centre (bringing in six new mechanics), while the new spot will be the retail space and hub for Rickard's new fleet of rental bikes—he's got 45 of 'em for your summer adventures. He says his staff will even be able to help you pick a route and some sights to see along the way. Stay tuned for more on this.
25 Portland Street
Yogaheart For 13 years Mandee Labelle has been bringing yoga and meditation to the minds, bodies and spirits of downtown Dartmouth. With a perfect home base in Christ Church's hall, Yogaheart welcomes myriad students and abilities to its weekly classes on Tuesdays and Thursdays. "Along with strength and flexibility we focus on peace and joy and happiness," says Labelle. "It's less about trying to perfect the body—that happens—but it's more about enjoying ourselves, peace, relaxation and well-being." Find the class that suits you at yogaheart.ca. Christ Church Parish Hall, 61 Dundas Street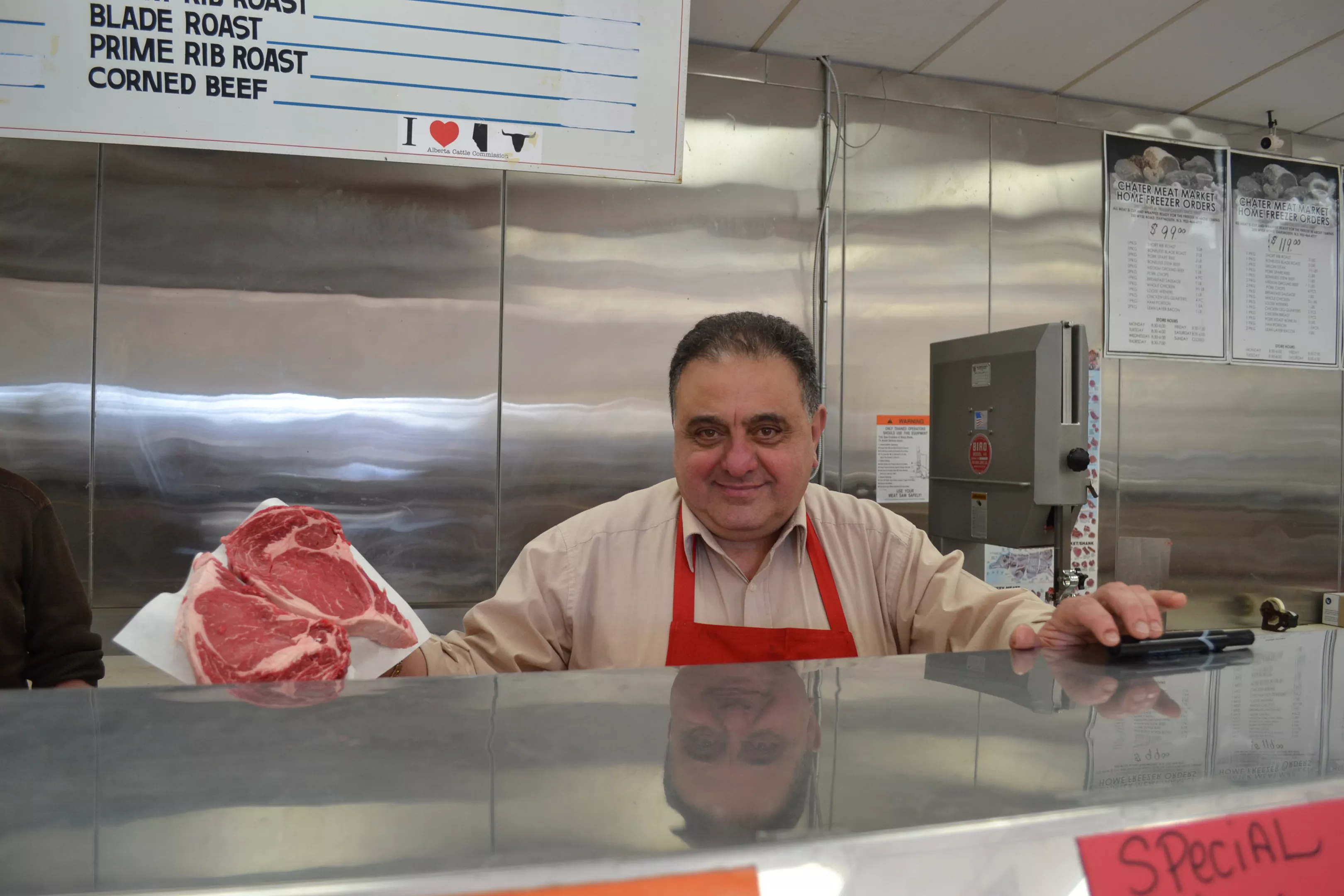 Chater Meat Market George Chater says he knows almost every person that enters his meat shop. He first opened on Portland Street back in 1969 and still sees some of the same customers today. "Everyone that comes in my shop, we treat like family," says Chater. "We joke with the customers and everybody is always smiling." He says the most important thing since day one has been good service and quality prices, and promises the happy vibes will never change while he's around. 250 Wyse Road
5 Dartmouth Doers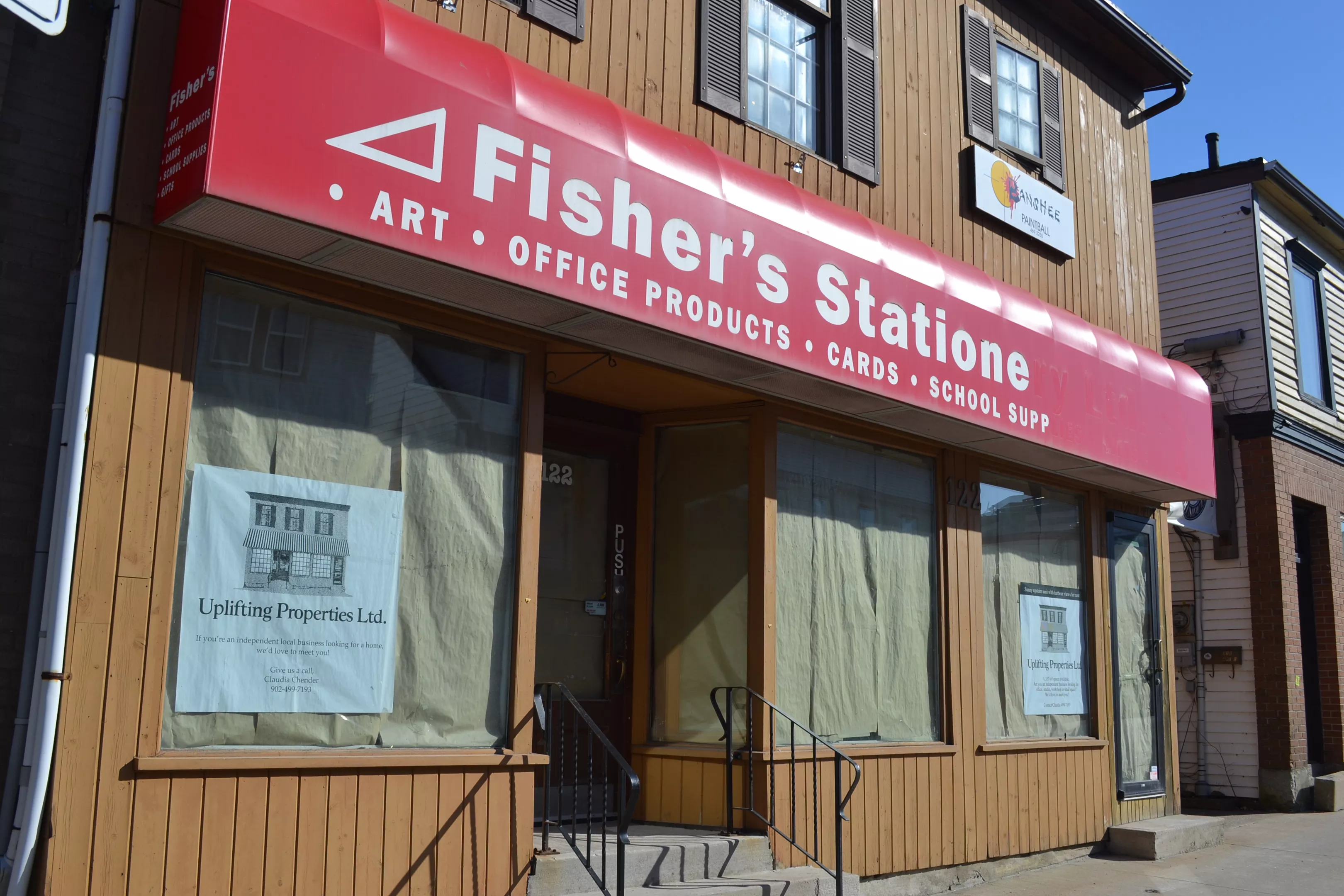 Uplifting Properties is working on big things on Portland Street
1. Three wunderkind women have put their brains and daydreams together to come up with an idea for the Dartmouth Carousel, a grassroots initiative aiming for interactive art on the waterfront. A real, live, magical, mystical carousel! Read more at dartmouthcarousel.wordpress.com.
2. One of Portland Street's newest faces, Jane MacDougald's commercial art space The Dart Gallery (127 A Portland Street), is currently showing At The heArt of it, an exhibit of science-inspired works. It's up and shining bright until April 30. SPRUNG, a collection of paintings from Kelli Janson, opens May 2.
3. The Park Avenue Community Oven re-opens for another season of pizzas and picnics at noon on May 3. It's a truly awesome thing, and you can be trained to use it all summer long.
4. The second annual Dartmouth Cookie Jam rolls out the dough once again at Grace United Church (70 King Street) on May 10, inviting bakers and tasters to do their thing. It's a swap. It's a competition. It's a day devoted to cookies! Find them on Facebook for the sweet deets.
5. Wendy Friedman and Claudia Chender are onto something brilliant with their latest venture, and it's starting in Dartmouth. Uplifting Properties—aimed at invigorating downtown Halifax and Dartmouth by investing in properties and finding the right indie businesses to fill them— has bought the legendary Fisher's Stationery building (122 Portland Street) and is currently in reno-mode, working on finding the perfect tenant. "We're interested in emerging or under-used areas that we feel have potential to re-animate and become the hub of their local communities," says Friedman. "And become areas where locally owned businesses can thrive." For details on Uplifting's available space at Fisher's, call 499-7193.