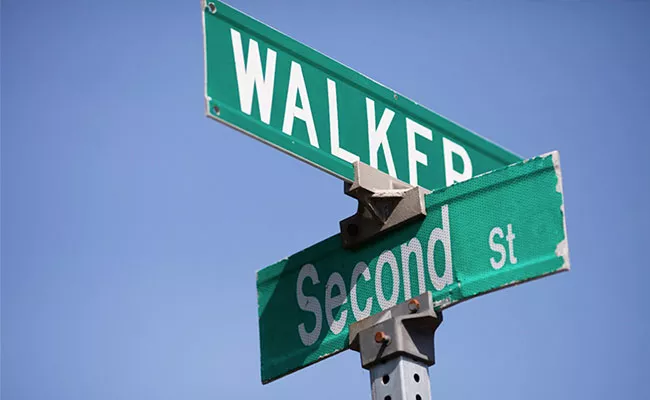 RILEY SMITH
Which Second Street came first?
When metro's four municipalities merged in 1996, one of the crucial public-safety issues city hall officials grappled with was the duplication of street names. There was a long list of them.
There still is.
Emergency crews during metro's infancy needed to know exactly where they were going when a call for help was made. Temporary confusion over where a street was situated was time-consuming and a potentially life-threatening situation.
Some names were used often in different places within the then-new municipality. Variations of Maple and Church were firmly marked on our municipal maps. Second Street and Government Wharf Road appeared in many spots in the Halifax region.
Twenty-one years after amalgamation, metro remains home to 1,830 streets that have another street with the same name.
Gayle MacLean, the city's civic-addressing coordinator, says of those, 668 are exact matches.
"Of the doozies, there are six Maple Drives and there are six Second Streets," MacLean says. "They are the most common of the 
exacts."
When taking into account the semi-duplicate names—such as Stone Avenue in Dartmouth and Stone Terrace in Bedford—the number of Maples in HRM grows to 11. Curiously, there are more Second Streets in the Halifax region than the five First Streets. There are also five Fourth Streets.
The 1,830 figure also doesn't include streets in the municipality with names that sound the same but are
spelled
differently. For instance, Ashlea versus Ashley.
"Technically, we don't consider that a duplicate," MacLean tells The Coast. "So I haven't even got into the similar-sounding
ones,
because that analysis is far more in-depth."
It's not just emergency personnel who could be fooled by identical or
similar-sounding
street names. Cabbies, pizza delivery drivers, package deliverers and those playing the real-estate game can be affected, too. Sometimes, household mail may end up on the wrong street of the same name.
Canada Post and city hall have an arrangement attached to mail hit by changes in street names, MacLean says. When a road is renamed for public-safety reasons, the post office "will cover the redirection [of mail] of anybody affected for a year for free."
Municipal employees since the 1990s have been dealing with the issue of matching street names and have periodically updated Halifax council. City hall's first civic-addressing bylaw was adopted in 2002, says MacLean, who works with two colleagues on duplicate names and other issues such as addressing and street naming linked to new-growth districts.
Duplicate street names are one thing. Then there's the drive-by weirdness of these three distinct names in Porters Lake: This Street, That Street, The Other Street.
According to a 2015 staff report, Halifax's municipal charter allows
council
to name and rename any street or private road. Public safety, of course, is high on the priority list when it comes to proposed changes.
MacLean acknowledges altering a street's name can be "a huge inconvenience" to area residents. It might also pose a problem for emergency responders—at least, initially, she says.
"You're dealing with emergency-service providers that know the maps in their head. You start renaming a bunch of streets, and it becomes more difficult for them to rely on their local knowledge."
Although reducing the number of matching street names is a slow process, city staff are making progress.
There used to be about a dozen Government Wharf Roads, MacLean says.
"Now we have two."