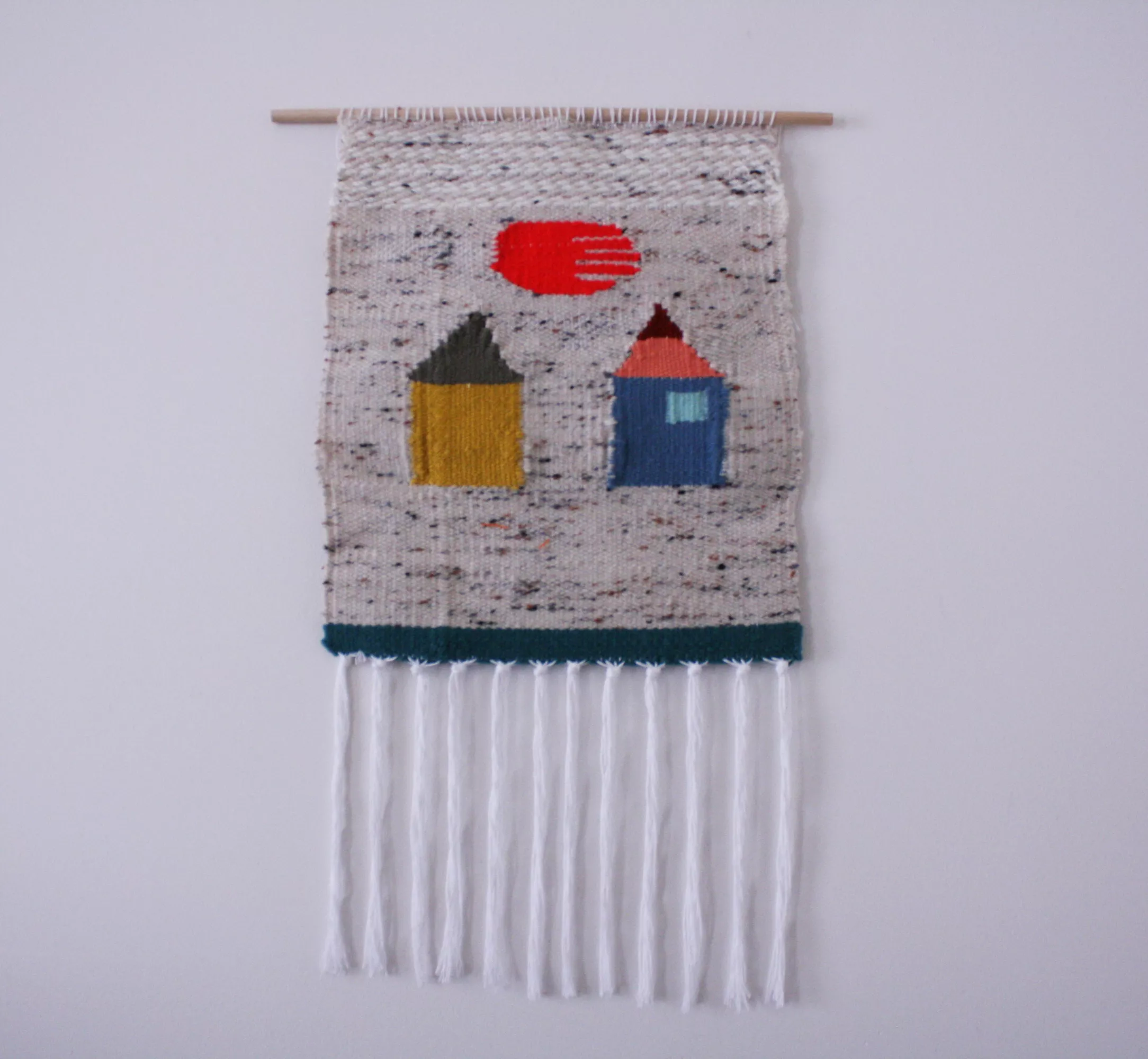 Liz Toohey-Wiese's "Shelter Tapestry"
After six months of pop-up shops and internet temptation at shisoshop.com, Natalie Slater's Shiso Shop has found a place to call home.
The mini shop of local art and objects created made with love by local artists, designers and crafters will open this Saturday, February 1 on the second floor of 1528 Queen Street (its shacking up with Maureen Court's latest venture, Something Elsie's. With the closure of NSCAD's Seeds Gallery approaching, it's awesome to see another space for local artists, emerging and otherwise, to showcase and sell their work.
Shiso will host monthly art shows (for starters, Lisa Lipton's FOR SALE & blue roses, a fundraiser for her feature film), Slater's own adorable pottery collection and bi-monthly retail exhibits. The December/February exhibit, Comfort and Joy, boasts pieces like local weaver/illustrator/painter Liz Toohey-Wiese 's pictured Shelter Tapestry ($185)—our product of the week.