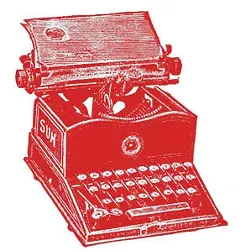 J ournalism thrives off change—variations to the current state of affairs being the "new" in news. Yet some big changes behind the scenes at The Coast have happened recently with barely a mention, and I'd like to fix that now.
First off, longtime city editor Jacob Boon and longest-time editorial fixture Tara Thorne left the paper this year. Although they didn't go together, they went in similar ways: of their own volition, for their own mixture of personal and professional reasons, and each requested that we let the occasion happen quietly, without any fuss. That last bit was hard to agree to, because we wanted to say goodbye and wish our beloved colleagues well in this world, but we acquiesced. At least until this moment.
Tara's last job at The Coast was filling in as arts editor when Stephanie Johns went on parental leave. Stephanie left her newspaper family in 2017 to bring a new person into her other family. She decided earlier this summer not to return to her arts editor post, creating a loss at the office that's not much easier to take for having happened so gradually. Farewell Stephanie, you are one of the all-time greats.
In much happier news for The Coast family, these departures have allowed longtime part-timers Caora McKenna and Morgan Mullin to become full-time Coast staff. Caora is our new city editor, although she's not at all new to the paper, having been an intern, freelance writer, copy chief and acting city editor en route to the full city editor job. Similarly, Morgan started as a freelancer before doing an internship, then working as the listings editor, until becoming The Coast's first-ever arts & entertainment editor, a job designed to bring her listings experience to bear in our arts coverage.
Each brings energy, passion and experience to the table, and now that they're installed in their new jobs we're thrilled to officially introduce them to you, dear reader. You're in for a treat.
—Kyle Shaw, editor
———

Connect with me at kyles@thecoast.ca.