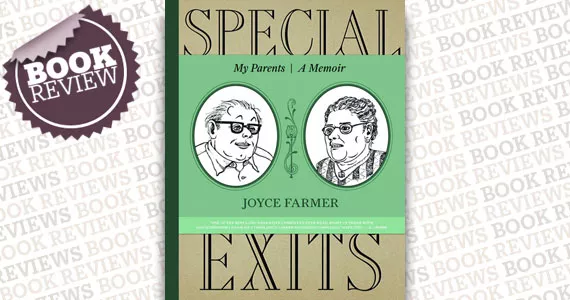 In her graphic- novel memoir,
Special Exits
, Joyce Farmer recounts the final years of her father's and stepmother's lives. As their health and mental capacities deteriorate, their daughter, Laura (a stand-in for Farmer), spends more and more time looking after them. Farmer doesn't shy away from depicting the realities of looking after aging parents, devoting whole pages to necessities like sponge baths. The detail and care the main character takes in looking after her parents is reflected in the artwork. Despite the tough subject matter,
Special Exits
is not as depressing as it sounds. No matter how bad things get, the characters solider on with patience and good humour.