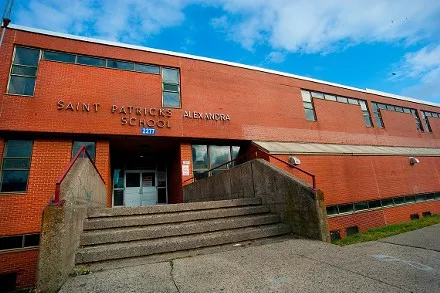 The Trailer Park Boys
franchise finished filming its third movie at St. Pat's-Alexandra last Wednesday. The production paid the city $1,000 a week to use the former school, giving HRM $6,000 in revenue over the course of the shoot. But that cash is only a drop in the bucket when the city seems to be creating its own sequel to real estate-nightmare flick
The Money Pit
.
HRM has spent more than $650,000 since it gained possession of the vacant school in 2011. That's for minimum maintenance, utilities and security, totalling about $210,000 over the 2011-12 fiscal year and $322,568 so far in 2012-13. By comparison, the recent concert scandal cost just under $360,000.
St. Pat's is a problem the city made for itself. In the summer of 2011, HRM publicly asked for proposals for the property, and that December council voted to sell it to Jono Developments. But the sale contravened a city policy giving non-profit groups first dibs on old school buildings, so three non-profits that had also submitted proposals for St. Pat's took the city to court.
Instead of using in-house lawyers, the municipality outsourced, costing a further $100,000. HRM lost the court case.
In recent months, the legal firm Pink Larkin sought costs associated with its pro-bono representation of the three community groups. The firm was awarded $7,531.43 from Jono Developments and $22,594.29 from the city. HRM plans to consult the Gottingen-area community in late spring or early summer about future use of the school site. The city will then solicit proposals from non-profit groups. The three groups that took HRM to court plan to re-apply. The groups asked permission to use the former school for a Christmas party and tree-lighting ceremony last December, but HRM denied their request, citing safety concerns: The groups didn't have the minimum $2 million liability insurance, says HRM spokesperson Tiffany Chase.
"If anything were to happen in relation to the event, HRM would have been liable," Chase says. The Trailer Park Boys' insurance covered up to $10 million.