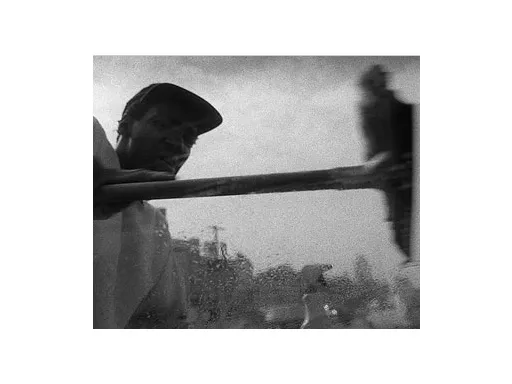 Remember Bill 7? The Nova Scotia legislature passed Bill 7 on December 13, 2007, and it became law on April 1 of last year. Bill 7 did many things, but among them was clause 13 (of 27), which amended the Vehicle Act by adding to Section 173 a part A. Subsection (1) now reads:
No person, while on a roadway, shall stop, attempt to stop or approach a motor vehicle for the purpose of offering, selling or providing any commodity or service to or soliciting the driver or any other person in the motor vehicle.
For better or worse, the legislature was out to rid us the scourge of squeegee kids.
But wouldn't the new law put the kibosh on the so-called "legitimate" pestering of drivers at stoplights, like the firefighters with their boots and the Shinerama students from Dal? Worry not; the leg also passed subsection (3), which allowed that
Subsection (1) does not apply to fund-raising activities that are (a) permitted by a by-law of the municipality in which the activities are conducted; and (b) approved by the traffic authority responsible for the roadway on which the activities are conducted.
Alas, theres still Section 127, subsection (2) of the Vehicle Act, which tells us that
Where sidewalks are provided it shall be unlawful for any pedestrian to walk along and upon an adjacent highway.
And also the citys own by-law
N-300
(N stands for "nuisance"), Part 1, section 3 says that
(1) No person shall create, continue or suffer any nuisance to exist on or near a street. (2) For the purpose of this part, nuisance includes: (a) engaging in any activity or pastime which: (i) obstructs any person (ii) creates a disturbance (iii) causes any damage to any structure, sod, plant or tree.
Theres a bunch more
legal mumbo jumbo from the citys attorneys office
on this, but the bottom line is that the city can't legally pass the bylaw called for in Bill 7.
Turns out, those firefighters and Shinerama kids were violating the law all along, but it took politicians appealing to suburbanites' hatred of poor people before anyone noticed. A law aimed at about four squeegee kids will now end up costing worthy charities many thousands of dollars.