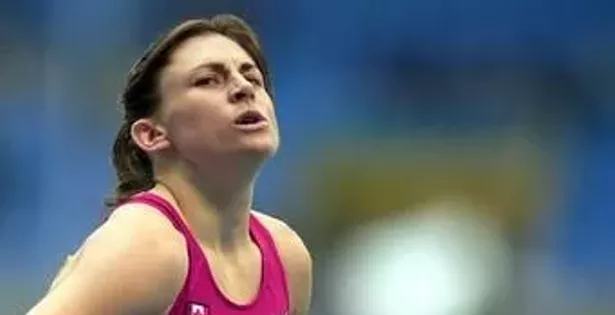 I always feel sick to my stomach during diving and hurdles (anything that involves a potential faceplant), but this Canadian/US soccer game is a new level of anxiety...
Speaking of stress, Halifax sprinter Adrienne Power is blogging for CBC (oh la la, the mothership gets an actual athlete to write). Apparently she was suffering from a foot injury, but writes on her blog: "I have been getting physiotherapy 3 times a day for the past 3 days and I'm happy to say I ran a full 200m in practice today without pain. Thank you all for sending me healing thoughts. I'm back on track."
Yeah! A couple of years ago Power had a terrible infection caused by cat scratch fever (yes, it's a for-reals thing) that was luckily caught early on.