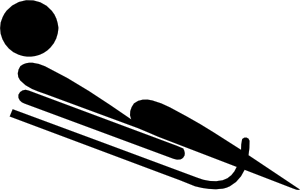 The last few days of Olympics coverage has provided tons of exciting blog fodder: McDonald's declaring they own the word burger; NBC mistaking Michael J. Fox for Terry Fox; Lloyd Robertson's waxy exterior. But it's hard to be a snarky jerk in the face of such horrific tragedy.
As we all know now, Georgian luger Nodar Kumaritashvili did not survive after losing control and striking a steel pole during a practice run. CTV just aired the accident (I was in the other room but heard the exclamations from the kitchen), which has now been taken off YouTube and other video sites by the IOC. Apparently other lugers expressed concern over the run, so we'll see how this impacts—not just the opening ceremonies—but the rest of the competition.
Tomorrow is the men's single race. Can you imagine what those guys are feeling right now?
Catch it at:
Sat, 9pm
Sat, 11:10pm
Sun, 5pm