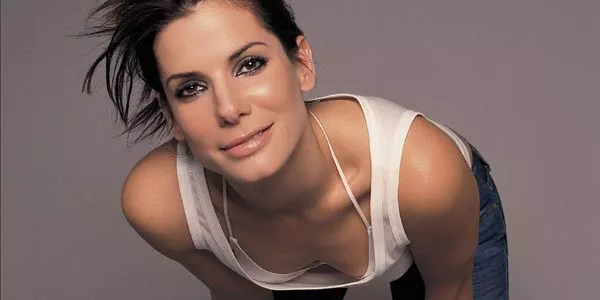 It was a happy day at the Coast offices, let me tell you. This year, for the 14th annual AFF Outdoor Film Experience (formerly alFresco filmFesto), the free series on the waterfront chose to focus on the oeuvre d'Bullock. We chose to rejoice (the reign of dudes has been interrupted!)
From July 18 to August 15, at the Halifax waterfront on a 30-foot inflatable screen at the end of the Halifax Waterfront's Tall Ships Quay (near the Halifax Seaport Farmer's Market), we can all experience the roller coaster of emotions that only my best friend Sandra Bullock can evoke.
Friday, July 18: Gravity, 2013, 90min (Rated PG)


Friday, July 25: The Blind Side, 2009,129min (Rated PG). "Michael, I want you to have a good time but if you get a girl pregnant out of wedlock, I will crawl into the car, drive up to Oxford and cut off your penis."
Friday, August 1: Miss Congeniality, 2000, 109min (Rated PG). "You think I'm goooorgeous, you wanna daaaate me!"
Friday, August 8: Speed, 1994, 116min (Rated 14A). Still better than Metro Transit.
Friday, August 15:  People's Choice vote between: While You Were Sleeping, Two If By Sea, Two Weeks Notice, and The Proposal.
*Fans can vote here: atlanticfilm.com starting July 1st, until noon, August 8th. The winning film will be announced just before the Speed screening.  
Things you should know:
An Atlantic Canadian produced short film will be screened before each film, the Summer Shorts series. Delightful!
Bring blankets and chairs.
They will sell snacks, you can bring snacks yourself or you can surreptitiously steal handfuls of popcorn from your neighbour. You decide.
  Screenings start at dusk and gates will open one-hour prior. Please check for weather updates and cancellations at: atlanticfilm.com. There are no rain dates.
It's free. I know I mentioned that already but it's good so I'll say it again.
Throughout the summer/HRM there will be other non-Bullock themed films happening, courtesy of AFF, if you're into that sort of thing:
Sunday, June 29: Ferris Bueller's Day Off, 1986, 103min (Rated PG) at Sunnyside Mall, Bedford as part of Bedford Days This screening is both a "bring your own chair" and a drive-in movie  
Tuesday, July 1: Despicable Me, 2010, 95min (Rated G) at Kinsmen Park as part of Sackville Patriot Days  
Saturday, July 5: Ghostbusters (30th Anniversary), 1984, 105min (Rated PG) at Ferry Terminal Park, Dartmouth, hosted by the Downtown Dartmouth Business Commission
Saturday, July 19: Honey, I Shrunk the Kids! (15th Anniversary), 1989, 93min (Rated G) at Pondside Amphitheatre, Hector Gate, hosted by The Village Shops at Dartmouth Crossing  
Saturday, August 3: Princess Bride, 1987, 98min (Rated PG) at Ferry Terminal Park, Dartmouth as part of Natal Days, hosted by the Downtown Dartmouth Business Commission  
Thursday, August 14: Il Était Une Fois Les Boys (When We Were Boys), 2013, 106min (Rated G) at Parade Square, City Hall, Halifax as part of The National Acadian Day Celebrations, hosted by the Conseil communautaire du Grand-Havre   
Thursday, September 4: The Amazing Spider-Man 2, 2014, 142min (Rated PG) at Tall Ships Quay, Halifax Waterfront as part of the "End of Summer" series   
Friday, September 5: The Lego Movie, 2014, 100min (Rated G) at Tall Ships Quay, Halifax Waterfront as part of the "End of Summer" series   
Saturday, September 6: Frozen, 2013, 102min (Rated G) at Tall Ships Quay, Halifax Waterfront as part of the "End of Summer" series   
 *Admission is free and all screenings start at dusk with gates and concessions opening one-hour prior. Please check for weather updates and cancellations at: atlanticfilm.com