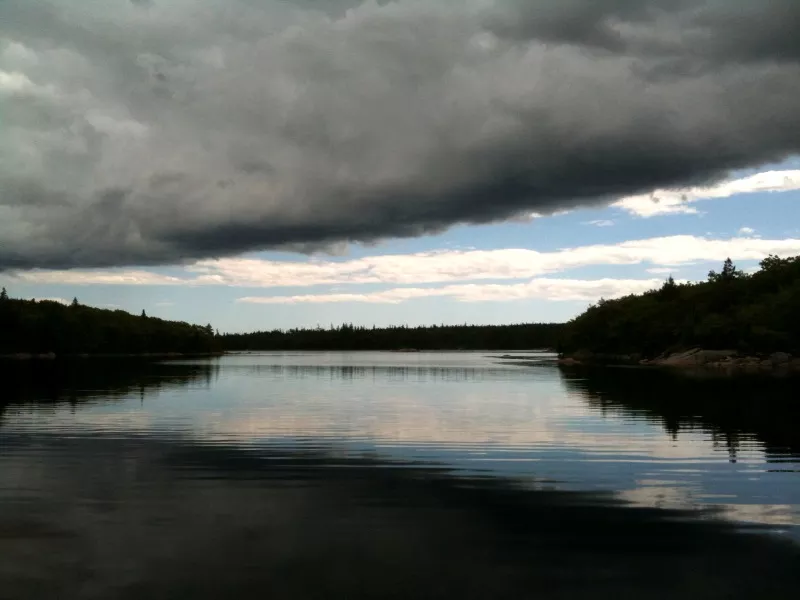 Summer?
I keep waiting for it to be summer
although solstice has long passed
I hope for sun out my morning window
so my bare toes can enjoy the grass
so my skin gets kissed by the warmth of things
while the souls of lions inhabit my lounging cats.

Well, if summer is snubbing this country
at least I get the luxuries of Halifax.

Luxuries, what? Do you mean this wind, this fog?
I mean this city, the way the mist rolls along
the way we lift each other up
with well wishes and shrugs
and optimism like a drug we've become dependent on.

Weather brings us together like those who don't know any better
like enemies have to head all for the same shelter
if it rains or it swelters
we take cover in the comfort of each other
what we all have in common
the need to eat and breathe and drink water
and
the weather that befalls us.

So, when I say 'this sucks', you agree
when you see the sun's gonna come
through the trees
and proclaim the joy of such a simple thing
I am your witness
you are a prophet
for a minute
and we are in this
here, now, at the same place
same time.

Halifax, you're pretty even if the sun won't shine.

And the thing is, I am made to remember that this is, indeed, the Maritimes
the wind here blows up the coastline
giving us nor'easters and low pressures
all the time
and some bad weather
does not tether my love,
my love.

The tourists still did come
the buskers with their hats out and their tricks and their gumption
the fireworks exploded on several ocassions
the lakes are still close and the people still bathe in them
the beaches still busy, the crashing waves of them
the picnics we ate on them
and dancers from all nations
on the common grounds
so many people out
to celebrate with them
and music rang out
even when it was raining
and sidewalk chalk drawings still remaining
and bicycles on the pavement
and tricycles in the squares
the same joys and strifes are still there
and we stay in this city
with the chilled air
for reasons more than weather
or reasons including weather
and the protection and expressions that together we wear