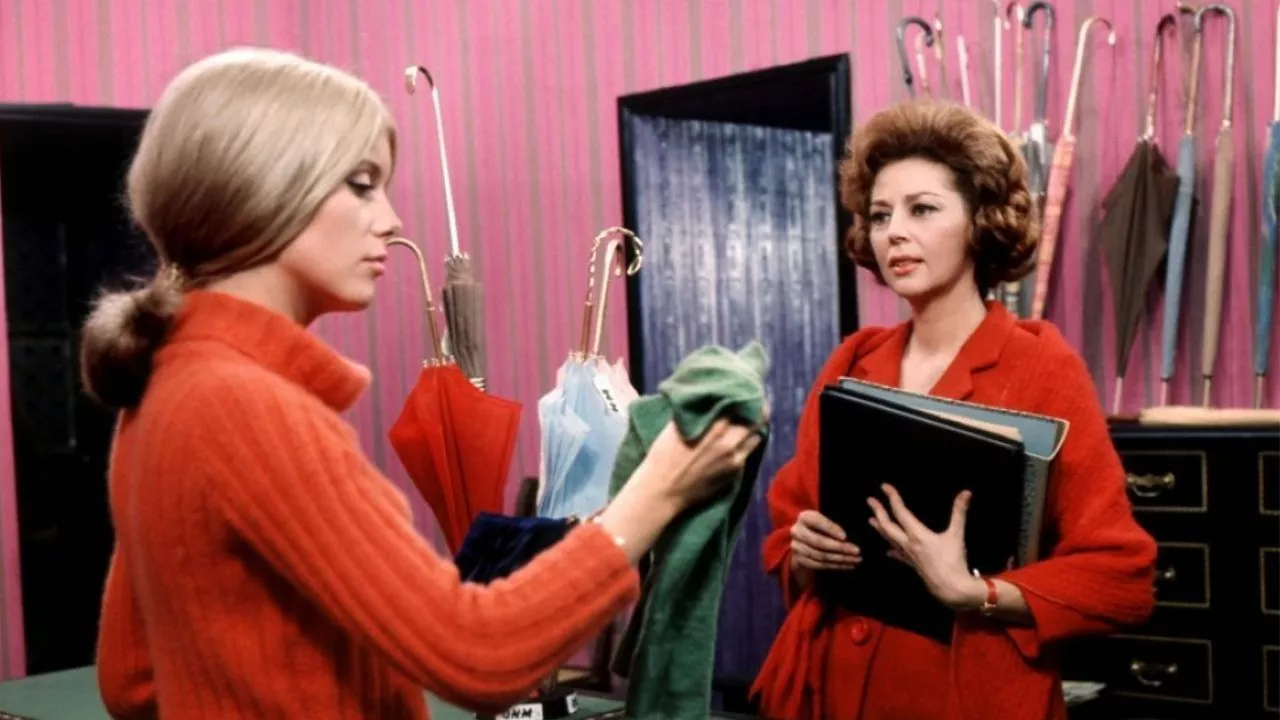 The Umbrellas of Cherbourg bring May flowers
Beginning tonight, Nouvelle Vague Landmarks: The French New Wave and the reach for new cinematic expression, Dalhousie Art Gallery's weekly free Wednesday night film series (8pm at the Dalhousie Art Gallery, 6101 University Avenue) covers the wide, weird and wonderful ground of the most fashionable of all film movements, French New Wave.
Film and video curator Ron Foley Macdonald presents a selection of sentimental, campy and riveting films, as well as a lecture titled "The French New Wave: The Generation of Change" (Thursday, February 7, 8pm, free) providing an "overview of the major figures, context and films of the French New Wave and its impact on the cinema and popular culture overall, with examples from the works of Godard, Varda, Marker and Truffaut."
Commit this schedule to memory/start styling your hair now.
23 January - Elevator to the Gallows
Louis Malle, 1957, 88 minutes. With an uber-cool soundtrack improvised by Miles Davis, Malle's dramatic debut follows two murder stories that intersect ironically while the director charts the new postwar attitude of emotional and existential detachment.
30 January - Les Cousins
Claude Chabrol, 1958, 112 minutes. The first big hit of the Nouvelle Vague sees director Chabrol following the ambivalence of pre-'60s young people as they struggle and celebrate through the new moral relativism infecting the Paris college scene.
6 February - Hiroshima mon amour
Alain Resnais, 1959, 90 minutes. Written with the author Marguerite Duras, this landmark New Wave film obliquely examines the collision between a female WWII collaborator and an A-bomb survivor.
13 February – Breathless
Jean-Luc Godard, 1960, 90 minutes. The breezy and definitive ode to American B-movies, Breathless tells the tale of a small-time hood on the run involved with a young American woman selling the Herald Tribune on the streets of Paris.
20 February - Last Year at Marienbad
Alain Resnais, 1961, 91 minutes. Working with the Nouveau Roman author Alain Robbe-Grillet, director Resnais fashions a quizzical but ultimately elemental essay on memory, place and the passage of time in this opaque, often perplexing classic.
27 February - Jules and Jim
François Truffaut, 1962, 105 minutes. This brisk three-way love story covers nearly twenty years of European history while capturing the enduring yet ephemeral nature of desire. Jeanne Moreau, Oskar Werner and Henri Serre star.
20 March - Le joli mai
Chris Marker, 1963, 165 minutes. A documentary meditation on the state of Paris–and France itself–just after the end of the bitter Algerian War of Independence, Le joli mai extols the art of personal non-fiction filmmaking.
27 March - The Umbrellas of Cherbourg
Jacques Demy, 1964, 91 minutes. The startlingly colourful landmark musical sees the luminous Catherine Deneuve singing her way through a two-part love affair in the famous port city of the title.
3 April - Paris vu par
Chabrol, Douchet, Godard, Pollet, Rohmer and Rouch, 1965, 95 minutes. Produced by Barbet Schroeder, Six in Paris lets a half-dozen directors profile different neighbourhoods through six diminutive dramas and comedies.
10 April - La Collectionneuse
Eric Rohmer, 1967, 89 minutes. One of the Six Moral Tales that made director Rohmer's reputation, La Collectionneuse looks at a brief, self-conscious coupling between a jaded art reseller and a free-willed young woman at a seaside getaway in the South of France.
17 April – Barbarella
Roger Vadim, 1968, 98 minutes. Jane Fonda is unveiled–literally–in this campy romp written by Terry Southern that sees sexuality and Science Fiction blend in a wild futuristic vision.
24 April - Celine and Julie go Boating
Jacques Rivette, 1974, 193 minutes. Rivette's most famous film follows two twentysomething young women as they explore magic and a possibly enchanted house in Paris in the early 1970s.
1 May – Daguerréotypes
Agnès Varda, 1975, 80 minutes. A documentary portrait of a lesser-known Paris neighbourhood, Daguerréotypes plays particular and loving attention to the sharply etched characters that populate the street corners.
8 May - The Story of Adele H.
François Truffaut, 1975, 96 minutes. Set partially in Halifax, Truffaut's late feature recalls the tragic life of legendary author Victor Hugo's daughter and her doomed love affair with a callous officer.
Patricia shows Michel how many times I jumped for joy when I heard about this series.