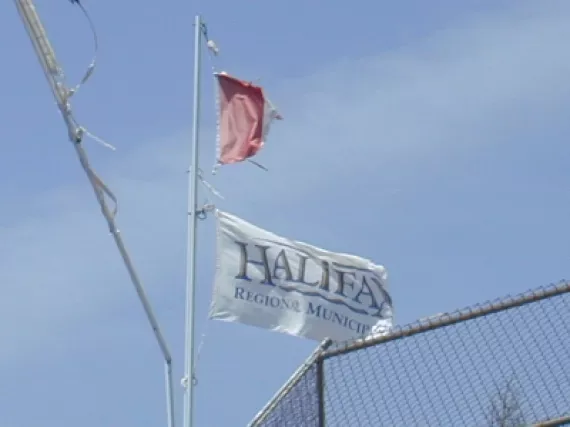 What's wrong?
Tattered Canadian flag at the W.D. Piercy ball field in Clayton Park.
Who's responsible? Peter Verge, HRM's manager of operations, 490-4673.
Remarks: The Piercy ball field is pretty close to the ideal neighbourhood "pocket park"; it provides welcome and well-maintained green space in a densely populated residential area. But a nearby resident called us to complain about the embarrassing, torn-to-shreds, maple leaf-less Canadian flag flying over the ball field. Verge says that while HRM cuts the grass at the park, an unnamed community group is responsible for the flag. He expects our phone calls have alerted the group, and the flag will be replaced soon.