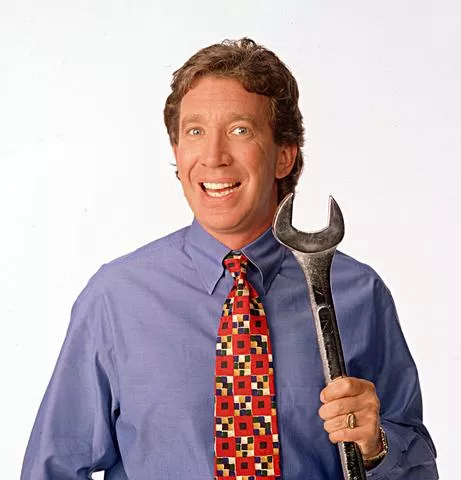 Tax return jokes? You can count on it.
Two things are certain in life: laughter and taxes.
Yup, we're pretty sure we got that expression right.
We just finished our tax returns, and boy, was it a nostalgic trip. After all, Wit's End has been around for about two years now, give or take. We've staged two double bills, including original sketch comedy, all with the purpose of making funny theatre. And as the banner above says, we're making the transition from amateur to professional, working to create more original work with higher production value—and of course to make people laugh just a little bit more.
And we're excited about our upcoming fiscal year. But in the hopes of increasing our interest rate (get it?), we're thrilled to announce the full details about a new play by artistic co-director Griffin McInnes.
It's a story of girl meets boy, girl falls in love with boy, boy is a bit of an asshole, girl performs a scientific experiment on boy to make him not be so much of an asshole—so pretty much your standard romantic comedy. We suspect that Natalie Portman and Ashton Kutcher will star in the film adaptation before Justin Timberlake and Mila Kunis make an identical but somehow superior film.
But don't let that scare you away! If rom-coms aren't your thing, it's also part-sitcom, part-soap opera, part-crime drama.
In fact, we're having a lot fun building in our favourite TV genres. The small and silver screens were kind of big for us growing up, so this our chance to pay homage to (and poke fun at) the Jerry Seinfelds, the Captain Kirks, and the Chandler Bings we grew up with. I mean, could we be any more pop-cultured?
The play is even set in the '90s—that glorious decade when the internet made sounds, when everyone made terrible fashion decisions, when P. Diddy was still Puff Daddy. So all that Blink 182 and S Club 7 we've been listening to? That's research. Although to our dismay, the Canadian Revenue Agency did not accept that explanation when we tried to deduct the DVD set of the first season of "Making the Band".
(Also, did you know that band O-Town is named after the city of Orlando, Florida, even though none of the band members are from there? Yep. Research.)
But we know that you can't have this much fun without understanding the value of money, as the ninth episode of the fifth season of the '90s classic sitcom Home Improvement taught us (other things that happened that episode: "Tim and Al are doing a special 'steel' episode…Tim falls through the roof of a port-a-potty"). We know that as well as the Taylor kids too—we know we've got to work to make our show a reality for you all. So we've started our fundraising campaign for the show!
As part of that, we have exciting tax-related news—surprise, this blog post's theme wasn't just a tired gag concept! Because of a very exciting partnership with Theatre Nova Scotia, we're now able to offer charitable receipts for all donations made to Wit's End.
Now, if that sounds as awesome to you as it does to us (and it should), head to our Indiegogo page and check out our campaign. We're offering some seriously great perks if you do. No longer are we just talking about goodwill, the kind of graciousness that you'd be allowed to tell your friends about, but some SERIOUSLY great perks—like a weekend cabin getaway in beautiful Chester, Nova Scotia, or a picnic on Citadel Hill, all catered and served by us!
Love,
Liz and Griffin