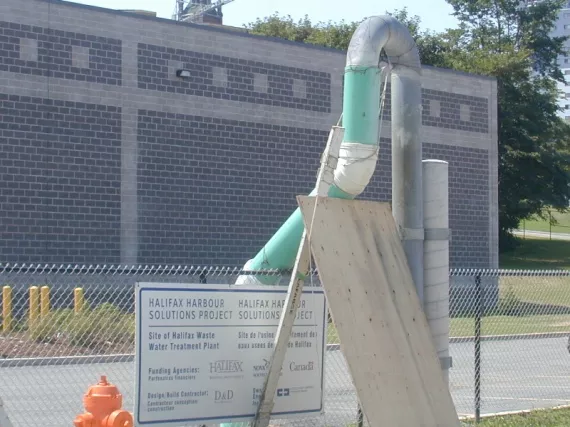 When government agencies release embarrassing information, they often release that information on Friday at 4:30pm--- that's too late for TV reporters to get the story on the 5pm news, and many print reporters get off work at 5pm, so there's not time enough to do detailed stories for the Saturday paper. Instead, short and not very detailed pieces get published Saturday, while more informative pieces have to wait until Sunday or Monday; at that point readers pass over the stories as something they've already heard about.
And so Halifax Water has finally released the engineering forensic audit of the failure of the Halifax Sewage plant, on Friday at 4:30pm. I filed Freedom of Information requests for the audit over two years ago, and have repeatedly asked for every few weeks ever since. It is customary for reporters who filed FOI requests to be given the material 24 hours before it is released publicly, but Halifax Water ignored that custom and simply posted the audit on the internet. You can read it here.
As designed, I don't today have time to give the audit the attention it needs, but I have given it a cursory read. So far, I have found nothing that contradicts my exhaustive investigation of the sewage plant failure, "How the sewage plant broke," published back in August of 2009. The audit, of course, has lots more technical detail, but the gist of the story I told two years ago seems correct.
I'll read over the audit in detail over the weekend, and will post a more detailed analysis Monday.