10
Ferris Bueller's Day Off screening
Saturday

An after-dark, under-the-stars screening of the 1986 classic that introduced the world to Matthew Broderick—and will help you up your playing-hookie game—shows at The Chickenburger (1531 Bedford Highway). 
9
The time traveller's picnic
Saturday
Prepare for a day of time-travelling twee: Dress as your favourite era before settling into a bring-your-own-basket picnic at the Public Gardens, followed by Victorian parlour games.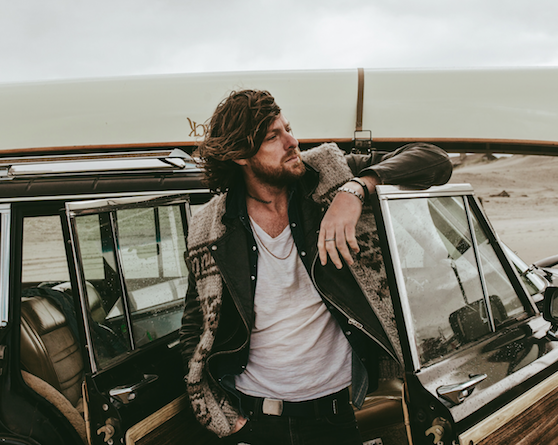 Submitted photo
Matt Mays continues his summer tradition of rockin' Shore Club shows Thursday to Sunday (see 2). 
8
Coming Home Gala
Friday 
The Maritime Conservatory of Performing Arts celebrates 130 years with this swish show featuring two of its brightest alumni: Ian Parsons (who went on to Ballet Monte Carlo) and Hannah Mae (now principal dancer of Ballet Jorgen Canada). See them dance Swan Lake's iconic "Pas de Deux" and get ready to swoon. 
7
Mayweather vs McGregor screening 
Saturday 
The Oasis is giving you the chance to see what could be the fight to end all fights (or, at least, what could be the end of all fights for Conor McGregor) as legendary, undefeated world boxing champion Floyd Mayweather battles the UFC superstar. 
6
Slut: The play
Thursday // Friday // Saturday 
It's a tragic tale LunaSea Theatre is bringing to the James Dunn stage in an attempt to open minds and start conversations: When 16-year-old Joey heads out for a night of drinking and dancing, her friend Jane discovers Joey locked in the bathroom, covered in her own vomit—and clutching her underwear. A post-show talk will tackle the topics of slut shaming and sexualized violence. 
Submitted photo
World-champion Elvis impersonator Thane Dunn makes Casino Nova Scotia do the jailhouse rock Sunday(see 5).
5
Elvis impersonator Thane Dunn
Sunday
It's been 40 years since Elvis shook his pelvis onstage (and shook pop culture to the bone), but world-champion impersonator (yes, that's a thing!) Thane Dunn still believes: He's zig-zagging the Maritimes this summer in an attempt to build the most epic tribute ever to The King. 
4
Huskies howlin' home opener
Friday
One of the surest signs of fall's inevitable return? The Saint Mary's Huskies football team is back at it! Catch it facing off at SMU against last season Atlantic champion St. FX X-Men in the home opener game. 
3
Konyon Cash & KinG WiiZ w/MAJE, Quentrel Provo, Ray Reaves
Saturday
A jam-packed Pavilion bill of rapping, dancing, beat-making talent so hot we need about 100 flame emojis! 
2
Matt Mays
Thursday // Friday // Saturday // Sunday 
What's now a summer tradition, Matt Mays delivers sweaty rock and roll in the Instagram-worthy setting of the Shore Club. Tickets are still left for Sunday's show, but act fast as it's the only non-sold-out date! 
1
Pro Skates Bowl Jam
Saturday 
He was a sk8ter boi, she said see ya later boi, he wasn't good enough for her. But now he's a superstar, shredding The Common skate park: Channel your early-2000s Avril Lavinge for this poppin', punk party full of skateboard trickery.