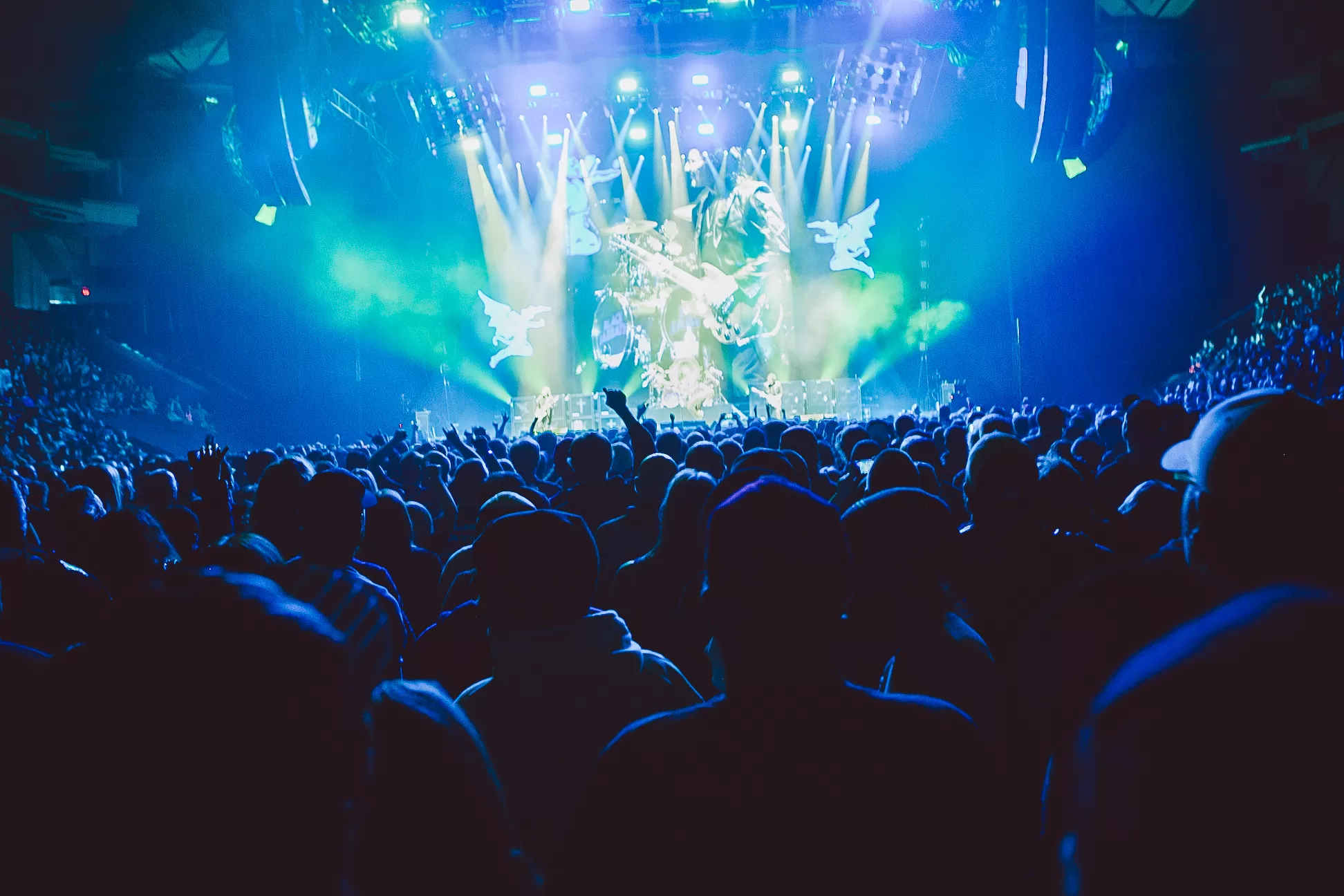 An incredible amount of excitement, denim vests and weed smoke filled the Metro Centre last night for Black Sabbath (with opener Reignwolf). It was a magical night, the general mood being exuberance and devil horns. Only saw one poor lad in a Dal sweatshirt being led out by security (right before "Iron Man", no less! Harsh tokes).
Top ten things I appreciated:
1. The lack of fanfare before Sabbath started in with "War Pigs." A quick hello and right into a huge hit. People went "fucking crazy" as per Osbourne's (repeated) requests.
2. Osbourne's unique way of running to and fro. It's now in my permanent roster of impressions. It was like a bobbing shuffle. Then he'd get to one side of the stage or the other and sort of part his hands and smile widely, and everyone would cheer.
3. The loose-fitting, sparkle-accented wardrobe.
4. Everything that Tony Iommi did. I love him. We have a connection now.
5. When Osbourne poured a bottle of water over his head and stood beside Iommi grinning until he looked over and laughed.
6. TOMMY CLUFETOS' DRUM SOLO. Oh my god it was at least 15 minutes. At which time Osbourne, Iommi and Butler left the stage entirely. What were they doing? "It takes old guys longer to pee," - a suggestion from my boyfriend.
7. "End of the Beginning". The first track off of 13, it's sounds like 45 years ago:
8. Confetti cannons!
9. Balloon drop!
10. How much Osbourne really wanted to see everyone's hands.
Now, I'm a Sabbath fan, but I'm not a superfan like Negative Rage's Cody Googoo. Read about him here. You may have seen him playing solo instrumental Sabbath covers ("Black Sabbath" and "Paranoid") at his opening slot at the Andrew W.K. show last weekend. Trust me, he loves Sabbath. I wanted to get his two cents on the show and here's his amazing take:
"I thought it was amazing the whole set I was in shock and so excited the whole time they played. I shed tears when they first started playing I was so happy. It felt like I just heard the songs for the first time, when I was a little kid when my grandmother showed me their records—so much power in those riffs and their age didn't slow them down one bit, still such powerful musicians and that drum solo was gnar. They played all the greats I would give this show 10 outta 10 or whatever. One of the best bands I've seen."
And if you've read this far, know that I collected a bag of Black Sabbath confetti and I will mail it to the first interested party. \m/