10
Saving Maud
Thursday // Friday // Saturday

Laura Kenney and Steven Rhude explore and reimagine the legacy of Maud Lewis with this Secord Gallery show.
9
Quinfest
Saturday
All-ages fun awaits at this celebration of Quinpool Road: Think face painting, carnival games and sidewalk sales!
8
NSCAD+ceramics
Thursday // Friday // Saturday
The school explores its longstanding love of crafting ceramics with this Anna Leonowens Gallery show that spans 121 years of throwing pots and making plates.
7
Etsy Made In Canada 2017
Saturday
The fourth annual makers' fair has become such a smashing success it had to upgrade to a bigger space! Check out the new digs at the Cunard Centre—and stalls selling everything from knitwear to soap to jewellery, all made by independent artisans based right here.
6
Halifax Switch Open Street Sunday
Sunday
Explore streets and public spaces by foot, bus or bike from Agricola Street to Spring Garden Road as games, music and activites for all ages abound.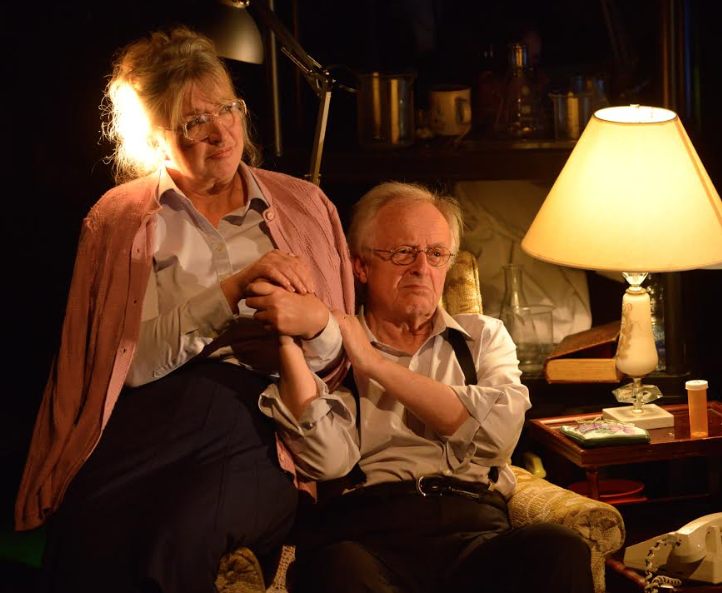 5
Seeds
Thursday // Friday // Saturday // Sunday
Corner Gas star Eric Peterson delivers Neptune Theatre's latest: A true tale of a small-time farmer accused of planting patented seeds from a major agriculture corporation.
4
Under The Moon, a reception for We Met Online
Friday
In celebration of their upcoming Khyber Centre for the Arts video and sculpture show We Met Online: Finding Each Other, Stephanie Wu hosts this potluck and colouring party featuring hand-drawn colouring books for attendees.
3
Hal-Con
Friday // Saturday // Sunday
Atlantic Canada's biggest geek fest returns to the World Trade and Convention Centre for three glorious days of cosplay, sci-fi and fantasy fun. Featured guests include James Marsters (who played Spike in Buffy The Vampire Slayer) and Samuel Anderson, best known as Danny Pink on Doctor Who.
2
The Space Age EP release show
Friday
The Space Age, celebrating a new EP at Gus' Pub, defines its rock as "street smart with swagger and hooks" and we gotta second that. Matt Mays is a fan—the band supported his summertime shows at the epic Shore Club—will you be?
1
Re-Quickening
Thursday // Friday // Saturday
Santee Smith's arresting Prismatic Festival show explores the intersection of Indigenous and new dance performance—and snagged Smith the cover of this week's Coast. Prismatic adds this isn't your typical dance show: "Created through a process unique to Smith's culture, Re-Quickening is a spiritual resurgence, a piecing together of shards of knowledge that tips colonialism on its head."