10
Silent Reading at the Imbibery
Thursday

Two hours with just your book, your beer and your thoughts—and no phone—at Good Robot.
9
Re-imaging The Short Film
Friday
Challenge your idea of what a short can be at this screening of quick flicks by three boundary-pushing directors at NSCAD's Bell Theatre.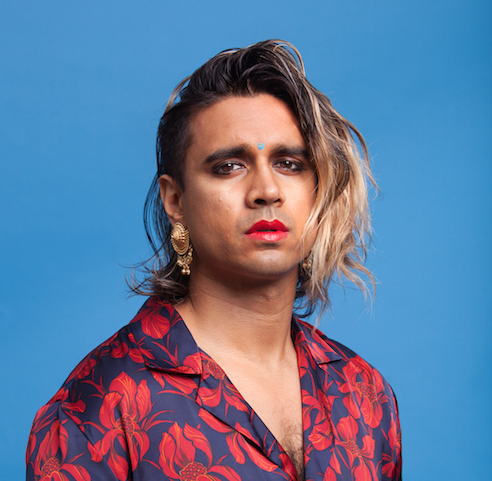 Emmet Trace
Artist and author Vivek Shraya brings her book of poetry to Halifax (see 1).
8
Atlantic Fashion Week Showcases
Friday // Saturday
Dartmouth Crossing is rolling out the runway for new works by local designers, including names like Veronica MacIssac and Xander Rory.
7
King of the Hill screening
Friday
The first screening from the Central Library's newly-acquired Video Difference vault? Steven Soderbergh's first Hollywood studio production, King of the Hill, a faithful adaptation of the A. E. Hotchner memoir of the same title.
6
Chris Locke and Friends
Thursday // Friday
Chris Locke's got laughs—and a number-one album on the Canadian iTunes comedy chart to prove it. Catch bits from the effort, Demons Are Eating My Head, at The Company House.
5
Tashi Dorji w/Special Costello, Kira Dube
Saturday
Born in Bhutan and based in America, Tashi Dorji has been making improvisational, swelling records since 2000. Now he's bringing his tradition-steeped, unique guitar stylings to the Khyber stage.
4
The Jerry Cans w/The Barrowdowns
Friday
Arctic Canada's coolest band fuses Inuit throat singing, Celtic music, hints of reggae and punk energy into a free-wheeling sound that heats up cold nights.
3
Sam Roberts Band w/Adam Baldwin
Friday
A double dose of Canadiana, the pop-rock Sam Roberts Band will be delivering its mellow, sing-able tunes while sharing the stage with hometown favourite Adam Baldwin.
2
Burnwater: Alchemy
Friday // Saturday//Sunday
It's a whole new type of installation/performance show: "With the seats pushed back, an immersive set and sound design evocative of the outdoors will invite an intimate audience on a journey of the imagination."
1
Ask & Answer
Thursday
Multidisciplinary artists Chase Joynt and Vivek Shraya present their latest books: Joynt's transition memoir You Only Live Twice, and Shraya's poetry, even this page is white.