10
Lisa Richard's album release show
Sunday

The 2015 CBC Searchlight top-10 finalist shares her country-infused debut with a matinee show at Freeman's in Sackville.
9
Sip 'n' Shuck
Friday
This delicious evening of Nova Scotia's finest is all about local booze (the sip) and seafood—including, of course, oysters (the shuck). It's the perfect way to tide over your oysterrific cravings until next fall's Oysterfest. It all goes down at the Delta Halifax.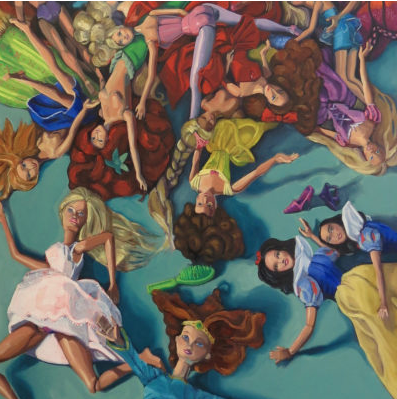 Megan Connors
Artist Megan Connors paints pop culture's portrait (see 1).
8
Run for the Greenbelt!
Sunday
If the great outdoors and hot chocolate aren't enough motivation, profits from this 5K or 10K winter race will go to support the EAC and its Greenbelt initiative. Happening at Point Pleasant Park.
7
Speaking In Tongues
Thursday // Friday // Saturday // Sunday
Neptune Theatre's latest offering follows the delicate unravelling of two relationships after infidelity.
6
Board game auction
Sunday
Update your collection beyond boring basics (here's looking at you, Monopoly!) at this live auction of cast-off cards and dice at Bedford's Board Room Cafe.
5
Double anniversary party
Friday
Two birthdays (NSCAD's 130th and the Art Bar's 1st) means two times the celebration! Get down with music from G.L.A.M. BATS and DJ Shyshaya at Art Bar + Projects.
4
African Heritage Month launch
Thursday
Musical guests and a traditional opening-night ceremony—complete with official government proclamations—kick off African Heritage Month at the Halifax North Memorial Library.
3
Kinetic's Open Studio series
Saturday // Sunday
A collection of dancers present short, individual works ranging from ballet-infused hip hop to abstact, mythology-influenced movement. Check it out at DANSpace!
2
Imbibe
Thursday
Over 25 restaurants and bars are crafting signature cocktails for a swish night of drinking—or as not enough people say, liquid eating.
1
BREAD and CIRCUSES
Thursday // Friday // Saturday
Artist Megan Connors turns traditional still-life style on its head, forgoing bowls of fruit to capture quirky subjects like Barbies with tangled hair. On display at the Anna Leonowens Gallery.