10
International Dance Day Celebration
Saturday

A full day of all-levels workshops and professional performances celebrate the art of movement. 
9
International Street Food Cooking Class
Friday
Learn how to make some of the best street eats around the world: Carne asado tacos, bahn mi, falafels and, just for good measure, doughnuts loaded with toppings. 
8
Dvorak's cello concerto & Tchaikovsky's Fifth
Sunday
This year's edition of the Music of Eastern Europe Festival showcases a surprising blend of classics. 
7
Prismes
Thursday // Friday // Saturday
Shape-shifting, light-shattering movement from the edgy and influential Montreal Danse company. 
6
The Hours Turn To Nothing
Friday // Saturday
Sure, you know about the damage and death toll the Halifax Explosion created, but did you know the blast also caused hundreds of pregnant Haligonians to go into spontaneous labour? This play tells the tale of the midwives who helped the city in it's darkest hour.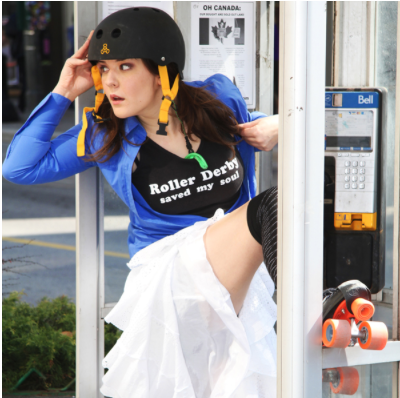 5
Roller Derby Saved My Soul
 Friday
Nancy Kenny's comedy about a 30 year old, comic-reading introvert's dive into the world of roller derby is an ode to grabbing life by the kneepads. 
4
The Drug Rugs W/Tragic Minds, Sidewalk Talk
Saturday 
Borrowing influences from Iggy Pop and the Smiths, the Drug Rugs know how to make you cut a rug—making them a natural choice to kick off this year's Novafest. 
3
New Hermitage W/chik white
Thursday 
Jazz phenom Andrew MacKelvie takes the stage with his new, improv-based band at this show. Sharing the stage? chick white's eccentric art-pop, complete with ancient instruments. 
2
Everything I Know About Bioethics I Learned from The Golden Girls
Saturday
Elizabeth Yuko introduces and discusses bioethics with examples from Dorthy, Blanche, Rose and Sophia—just in time to celebrate the pilot's 30th anniversary. 
1
James Kirkpatrick (AKA Thesis Sahib)
Saturday // Sunday
Homemade beats from eight-bit Gameboys and short-circuited toys make this hip hop show feel extra artsy.