10. Zoe Leger
Friday, Aug 19 and Saturday, Aug 20, 7-10pm
Fresh off a show at Jazz Fest and toting a new album release (titled The Girl From Yesterday), Zoe Leger's soulful voice-and-piano combo is a must-see for jazz lovers. Comparisons to Diana Krall wouldn't be completely out-of-place here, so stop by Le Bistro by Liz and take part in discovering the next big thing.
9. Dart Trek
Through Aug 31
Let your inner nerd shine and celebrate Star Trek's 50th anniversary at The Dart Gallery! With lots of art about the final frontier, it's the only place for Trekkies to be.
8. 24hr zine challenge
Saturday, Aug 20, 7pm to Sunday, Aug 21, 7pm
Calling all crafters and '90s nostalgics! Hit the craft tables at Radstorm for the ultimate 'zine challenge: Putting together your very own DIY publication in 24 hours. Materials, food and fellow 'zine lovers will also be on hand for the fun.
7. Born In Flames Screening
Thursday, Aug 18, 6-9pm
This documentary-style sci-fi film follows two New York City feminist groups voicing their views on pirate radio. As a socialist government begins keeping ever-more-watchful tabs on the women, sweeping problems brew. Directed by Lizzie Borden, this film is part of South House's Bechdel Test Film Fest, tackling the way women are presented in film. Head to Art Bar, 1873 Granville Street, to see this cult classic!
6. Tomi Allen's LP Release Party
Thursday, Aug 18, 8:30pm
Halifax-based Tomi Allen is throwing a party to celebrate the release of his first LP, and you're invited for the sonic, soulful ride. Called Abstract Echoes of the Mind and Soul, the album's 10 original tracks swerve from "Brazilian-infused" Beatles-style pop to surfer-rock tunes. The release date, chosen by Allen because it aligns with the August full moon, will prove to be the perfect time to get in touch with your bohemian side.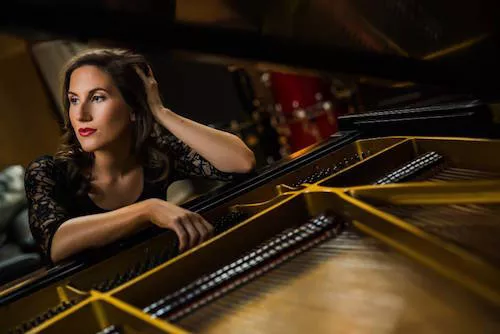 5. Once Upon A Fairy Tale
Saturday, Aug 20 and Sunday, Aug 21, 10am-5pm.
Like a Comic-Con for fairy tales, this event invites you to the Halifax Forum dressed up as your favourite bedtime story. Get ready to explore a medieval village, have tea in the fairy court, and witness all sorts of magic, myth and whimsy.
4. Not Since Moses
Sunday, Aug 21, 8:15am
Forget walking on water, this annual summer event encourages you to run on it! Or where it's supposed to be. The Not Since Moses race has been bringing curious runners and walkers to the Bay of Fundy's Sand Point and Soley Cove (near Five Islands) for years, to take on five- and 10-kilometre races against the sublime, record-high tides, slipping and sliding all the way. Aimed at all ages and athletic abilities, Not Since Moses is an unforgettable summer experience more than a race—you versus nature, with a backdrop fit for National Geographic.
3. A Tribe Called Red
Friday, Aug 19, 9pm
Catch A Tribe Called Red at the Marquee and get lost in their signature blend of dance and traditional pow-wow music. Their rich layering of modern beats and ancient aboriginal song creates a unique, immersive experience.
2. 2 Crows Tasting Preview
Thursday, Aug 18, 7-10pm
2 Crows Brewing Company, set to open its doors downtown this fall, asks you to "bring your tastebuds...and feedback" to its 580 Young Ave location. A chance to sample the suds before they hit the market, this event is bound to be a beer lover's dream. The best part? All ticket sales go to Feed Nova Scotia, plus there will be a box onsite for you to share some non-perishable items.
1. The Tragically Hip Live From Kingston
Saturday, July 20, 9:30pm-12am
If you, like the rest of us, wanted to get your hands on tickets to the Hip's final show in Ontario, make your way to Grand Parade for a goodbye party and live screening of the concert that is sure to be totally unforgettable. Other venues screening the show include The Carleton Music Bar & Grill, Good Robot Brewing Co and Resolutes Club.