10
Starfish Student Art Awards
Thursday

This glitzy evening celebrating the brightest stars in the NSCAD student scene is one of the hottest art tickets of the year. Peruse the works from the 10 finalists before the award announcement that sees one of them win a $5,000 prize.
9
JonBob Illegal Art album release party
Friday
Hot new remixes from one of Halifax's most international sound scientists (his work has been released in Russia and Taiwan) mean hours of shuffling feet.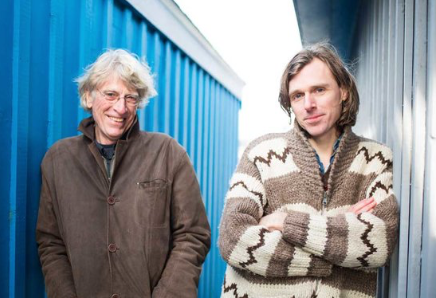 8
Earth Optimism, one community at a time
Friday
A lecture in honour of Saturday's Earth Day, inspired by the Smithsonian Institute's global summit of the same name, this talk shares what's working in conservation.
7
Playwrights @ TAG
Friday
Three original, one-act plays storm the stage for this mini-theatre fest.
6
Jenny Berkel w/Corey Isenor, Handy Jam String Band, Kim Barlow
Thursday
Jenny Berkel takes a break from supporting dates on Jenn Grant's current tour with a show at The Carleton.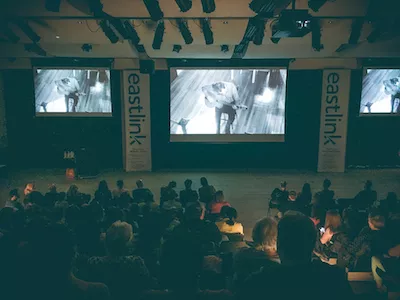 5
Seasons
Friday
A multimedia storytelling experiment set to Vivaldi's The Four Seasons recomposed by Max Richter.
4
Bill and Joel Plaskett: Solidarity tour
Thursday
Local legend Joel Plaskett teams up with his earliest musical influence—his dad.
3
Earth Day celebration with Modern Grass
Saturday
Celebrate Earth Day (and support the Ecology Action Centre) with the bluegrass-folk sounds of Modern Grass.
2
Dialect: The NSCAD fashion show
Saturday
See the best and brightest (or should we say chicest?) of NSCAD's design students at this annual catwalk collection of fashion and jewellery.
1
SmartPhone Film Festival screening & awards
Friday
It's SPFF, The Coast and Eastlink's third annual celebration and screening of shorts made in the sort of movie studio you carry around in the palm of your hand! Cheer on your favourites while sipping a sample from Bulwark cider and chowing down on gourmet popcorn.