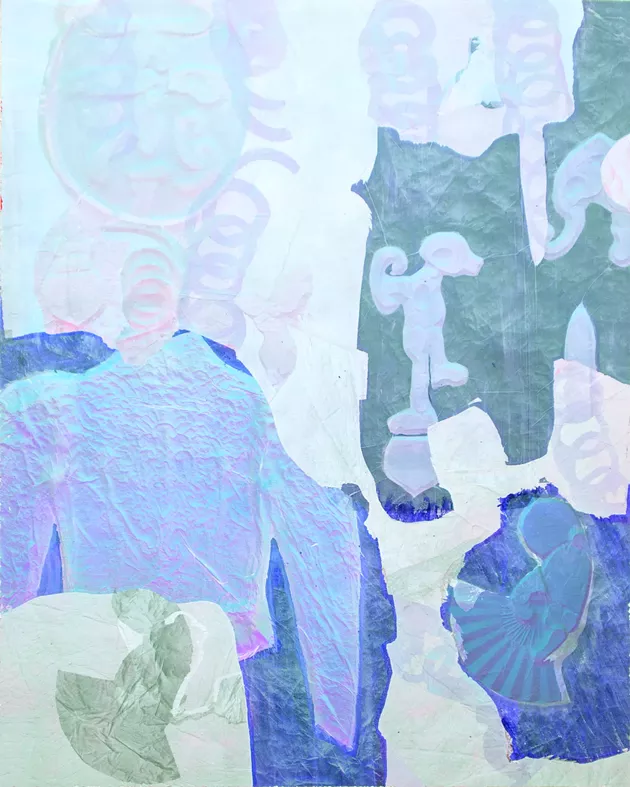 submitted
Teto Elsiddique, neckrings, a breezy thing
Fifteen finalists were announced for this year's
Canadian Painting Competition
, and local artist
Teto Elsiddique
is among them (and sometime-local
Ambera Wellmann
. This still counts, right?). Now in its 19th year, the juried competition chose the finalists from 682 submissions.
The winners will be announced on October 17, 2017, and all 15 artists will have their work exhibited at The National Gallery of Canada in Ottawa, Ontario from September 1 to October 22, 2017. A total of $85,000 in prize money will be awarded: $25,000 to the winner, $15,000 to two honourable mentions and $2,500 to the remaining 12 finalists.
The three winning paintings will be added to RBC's Art Collection along with the winners of the previous 18 competitions. RBC's collection features more than 4,500 works collected since 1929, including original works of art by historical and contemporary Canadian artists.
The full list of finalists is below.
Amanda Boulos,
Duckie Wants Water
Angela Teng,
Line Dance (Pink and Black for Mary Heilmann)
Ambera Wellmann,
Temper Ripened
Cindy Ji Hye Kim,
Conspiracy Theory
David Kaarsemaker,
Portage 1
Joani Tremblay,
The Lure of the Local Senses of Place in a Multicentered Society
Kizi Spielmann Rose,
Sun and a Tide Pool
Laura Payne,
Enneadec II
Laura Rokas-Bérubé,
Paint by Number 7
M.E. Sparks,
Hollow Dog
Michael Freeman Badour,
Patrick's Boots
Teto Elsiddique,
neckrings, a breezy thing
Tristan Unrau,
Nun, After Pasolini
Veronika Pausova,
Typography
Wei Li,
Obsessiveness and excitement, never growing out of them