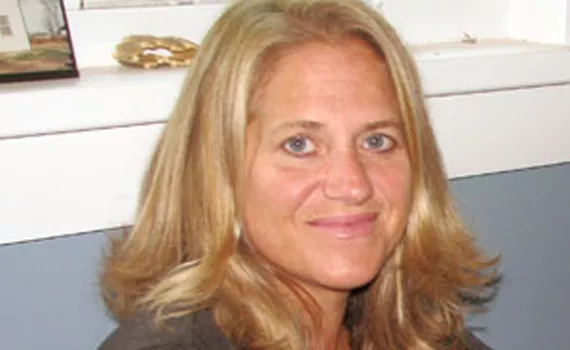 Nova Scotia has the highest provincial child poverty rates in Atlantic Canada. In Cape Breton, one in three kids are living below the poverty line. Those are some of the findings in this year's Report Card on Child and Family Poverty in Nova Scotia by the Canadian Centre for Policy Alternatives. Acadia University professor Lesley Frank authored the report, which comes out 25 years after the House of Commons passed a resolution to eliminate child poverty by the year 2000. That promise remains far from fulfilled.
Why are the numbers increasing?
Well, there's a lot of factors that play into what would put you below the poverty line. Part of it is precarious employment, or unemployment. But also there's the low rates people receive on income assistance if they're not able to find work. If you're a lone-parent family, almost 50 percent, just shy of 50 percent of children in lone-parent families are living below the poverty line. So there's all kinds of factors that play into that. 
What stands out as the best solution to help ease this?
There's not probably one solution, but there could be a few key solutions. We have mechanisms in place, government transfers to families that have been effective in lowering the child poverty rate, such as the child tax credit system. The issue, it's not that they're just hovering below the poverty line; they're thousands of dollars below it. So, little small increases of income assistance really does nothing to address the gap. If you get $17 more a month for your food, and you're currently $8,000 shy a month to even bring you up to the poverty line, that's not really effective. A national child benefit, around $5,600 per child would bring most families up, at least up to the poverty line. These mechanisms are in place. It's not like you'd need to create a whole new system. They've proven to work at lowering the child poverty levels. They just need to be enhanced.
Did anything in the report stand out to you or surprise you this year?
Often, it's not new to me because you don't see a lot of change from year to year. Nova Scotia has the highest rate in Atlantic Canada. It's higher than Newfoundland; higher than New Brunswick; higher than PEI. The reasons for that partly have to do with access to employment, but there are better government transfers in other provinces. Newfoundland, in terms of its provincial tax credits to families, they're better than they are in Nova Scotia. We have the third-highest provincial child poverty rate in Canada, and the highest in Atlantic Canada.
Last week Laurel Broten submitted a report to the province critical of the Nova Scotia's tax system, which among other things recommended eliminating tax rebates on children's cloths, diapers.
Yeah, I haven't read the report, but I was told the sort of highlights of it. I was told that, and I thought, who is that punishing? I mean, when you're paying tax, a consumption tax, people that have low income spend all of their income on consumption things, other than their rent. So, proportionately it would impact people of low income much more. Who's going to notice that? On children's clothing? I thought we had already won that battle, seriously.