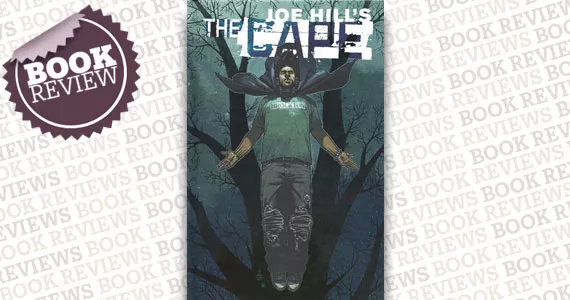 Have you read
Locke and Key?
You should. It's great. Have you read
The Cape?
You could. It's OK. Both comics are from the same author (Joe Hill) but while
Locke and Key
is one of the best series currently running,
The Cape
is not nearly as enjoyable. Eric is pizza delivery boy who has just been dumped by his girlfriend. After moving into his mom's basement he finds the old blanket he used as a cape when he and his brother played at being superheroes. When Eric discovers that the cape really does give him superpowers he becomes determined to show his friends and family that there is more to him than they think. The series takes an unexpected nasty turn early on, but after the initial surprise, the nastiness quickly becomes a chore to slog through. You could read worse, but you could also read
Locke and Key
(seriously, it's great).