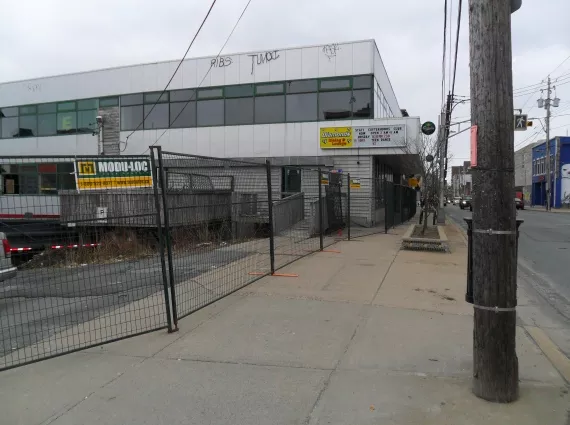 A construction fence has gone up around the old Diamond's Bar on Gottingen Street, and workers are tearing out the insides of the building right now. It looks like the whole thing will be coming down in the next few days.
Next to be razed is the former Mitchell's Environmental Treasures building three doors down. The plan is to get both buildings torn down using the same crews and equipment, so after Diamond's is done, MET is next.
It'll be odd, having new two empty lots on the street. At least in the case of MET, an empty lot is better than the present blight, but the Housing Trust of Nova Scotia intends to build new structures on each site, for affordable housing. As I understand it, the building for the Diamond's site is to be built first; only after that is up and running will the Trust move on to the MET site, so a few years down the road.