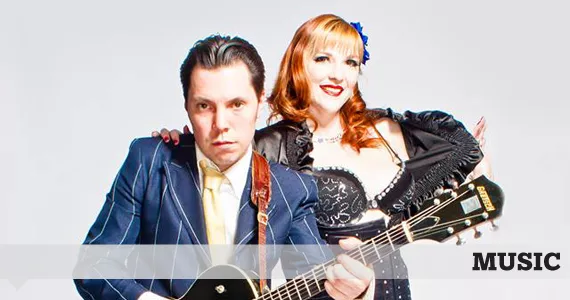 Classical gas
September 24 to October 5 The Bus Stop Theatre, 2203 Gottingen Street
Hallelujah! The joyous classical music fall season in Halifax gets off to a great start this month with the St. Cecilia Concert Series and Symphony Nova Scotia---just a couple of the organizations in Halifax who are starting their 2013-2014 seasons, with Symphony NS holding the first events starting with Symphony Week.
Symphony Week runs to September 29, ending with an interactive art and music show called Pop Goes the Easel (1:30pm, Art Gallery of Nova Scotia, 1723 Hollis Street). All events during this week are open to the public and are completely and utterly free. Its calendar of paid concerts officially begins on October 3 with Magnificent Mozart conducted by Bernhard Gueller at the Rebecca Cohn Auditorium (6101 University Avenue). Also, if you're lucky enough to be under 30, certain shows will only cost you $15 to get into any section! Tickets for Symphony NS concerts are available online, at the Cohn or by phone at 494-3820.
St. Cecilia Concert Society starts things off with An Afternoon at the Opera (Sep 29, 2pm, Lilian Piercey Concert Hall) featuring tenor Jason Davis and mezzo-soprano Lucy Hayes Davis. Accompanying the duo for the show will be baritone Iain MacNeil, soprano Allison Angelo and Simon Docking on piano. The St. Cecilia Concert Series runs roughly every second Sunday to April 27. With individual tickets reasonably priced at $25 for adults, $20 for seniors and just $10 for students, if you wanted to see a live opera performance for the first time, St. Cecilia is the place to go this fall! Tickets are available for purchase for cash/credit from Bookmark (5686 Spring Garden Road) and also at the door or box office with cash, cheque or Visa. See stcecilia.ca for more details. --Jen Kelly
---
The Town Heroes, Sunday Movies
Album release show: The Seahorse Tavern 1665 Argyle Street, Saturday, October 5 w/Willie Stratton and Floodland, $10/$12
As fond of traveling as Lewis & Clark, and as funny Abbott and Costello are Mike Ryan and Bruce Gillis. The dynamic duo of The Town Heroes are finally ready to release Sunday Movies, their second harmony and riff-filled album since 2010's Birds and Fear. Available October 1 on Groundswell Music, the album features the single "New York City" and the corresponding video is shot where you'd figure---on location, featuring the lads walking around NYC taking in the sights. Fun fact, did you know the town Heroes sent an email to Jay Z before they went to New York? Pretty cute, right? And I can't believe he didn't respond. --Stephanie Johns
---
CKDU Funding Drive
November 18-24, ckdu.ca
Have you got a face for radio? CKDU 88.1FM loves you. And you should love them, no matter what you look like. Beginning November 18 and running to the 24th, the campus and community radio station runs their annual funding drive. They don't ask for something for nothing, the week long event is packed with events, auctions, concerts, film screenings and prizes for donations to keep the station running. That's important because without CKDU, there would be one less alternative to mainstream radio, and the unique news and music and year round events you can't get anywhere else. Twenty-nine years strong, CKDU is still devoted to monthly orientations to help you get your own radio show and providing resources to help local bands. Look for events leading up to the funding drive like Halifax is Burning In Hell (at Hell's Kitchen, October 5) with Night Surf, Saffrons and Walrus, the October 8 CKDU train-a-thon, bands on the ferry during Nocturne October 19, the October 26 Witches Ball (Sackville and Queen Streets) and all-ages shows during Halifax Pop Explosion (October 22-26) in the station lobby. --SJ
---
Halifax Pop Explosion
October 22-26
halifaxpopexplosion.com
Hold on to your ear drums (and your real drums): this year's Halifax Pop Explosion is going to blow you away. Our annual music and digital festival brings you METZ, The Plan, Obits, B.A. Johnston, Fucked Up, Brian Posehn, DIANA, The Golden Dogs, Joel Plaskett, Chad VanGaalen, By Divine Right and so many more plus all your favourite local bands, tons of comedians and an industry conference.
"We work hard to put together a festival that we really want to present," says HPX's executive director Jonny Stevens. "This year we were able to land a few bands we'd been working on for years, like The Walkmen and Wavves. Japanroids are going to return. And we have great free programming."
Along with shows at our best bars and venues, HPX will host free concerts at Grand Parade. "As a new dad, I know this is a great way for people who have young families to see and experience the festival," says Stevens. Beyond the music, HPX hosts a world-class digital tech and music conference.
"This year, the Pop!Talks fee is included in the wristband---we didn't want cost to be a barrier," he says. With presentations by Weird Canada, FACTOR, business pros and industry leaders, Stevens says the conference room is just as exciting as the barroom. The comedy lineup is also impressively stacked.
Based on feedback from past years, HPX has lined up two double-decker Ambassatours buses that will do all the venue-hopping for you, to get you to those cross-town shows that you just can't miss.
"It'll give fans and bands and visiting delegates a really unique festival experience," says Stevens. HPX itself is always a unique experience. "The best thing is for people to come check it out and enjoy it." --Adria Young
---
Nova Scotia Music Week
November 7-10, Sydney
nsmw.ca
"The event's never been there in the history of Nova Scotia Music Week," says executive director Scott Long of Music Nova Scotia's annual roving party, which lands in Sydney this year. The once-Halifax-based showcase series and conference left the city in 2006 and has bumped around to Liverpool, New Glasgow and Yarmouth in the years following, with the newly reopened White Point Beach Resort barely able to contain the music scene last year. "It's about time, really," says Long, "considering the musical culture and the history of musicianship in the that area of the province. It's going to the largest event since we were in Halifax."
Showcase artists, including Jennah Barry, Glory Glory, In-Flight Safety and Billie Dre and the Poor Boys, will play for festival bookers, buyers, managers, agents and the like at eight venues around Sydney, though "that's not exactly final at the moment."
The conference portion is focusing on the Nordic region---Denmark, Finland, Norway, Sweden and Iceland. "It's kind of like Atlantic Canada, and it's an emerging market for exporting our music," says Long. "People there respect artists more than we do in North America and the rest of the Europe. The fees they pay are a little bit more. And the countries in the Nordic region are emerging as the most successful to date in monetizing digital content."
The event culminates in an awards show featuring seven-time nominee Jenn Grant, Gordie Sampson, the Tom Fun Ochestra and Erin Costelo, whose gala appearance "with her seven-piece band" is one of the things Long is looking forward to, the specific example he struggles to pluck from an extensive list. "I always have a ball that weekend," he says, "and feel like a proud dad the whole time." --Tara Thorne
---
Let's Riot! Music East Coast Rockabilly Riot Weekender
September 27-29 at The Seahorse Tavern (September 27), Bearly's House of Blues & Ribs (September 28), Reflections Cabaret (September 29), letsriotmusic.com
The unofficial glue that holds the maritime rockabilly scene together is Let's Riot!. Sheer, unadulterated love for the genre brings them together, and the East Coast Rockabilly Riot is the convention of like-minded fans. When not running a label (that will see five full-lengths in the next year, including upcoming tours for bands on their roster to Belgium and Holland) Let's Riot! like to let off steam. "We're excited to see the crowd again, our audience is very enthusiastic. They dress up, they dance, they really know how to have a good time! We've been feeling a bit of withdrawal from that connection," says Chris Martin. co-organizer and co-founder of Let's Riot!. With 11 musical acts (including Ginger St. James and The Barnyard Stompers), six burlesque performers, a Gretsch guitar giveaway, a limbo contest and more, the weekend also serves as release parties for E.B. Anderson & The Resolutes' Broken Down Horse and Let's Riot! Vol. 2, the follow up to the successful comp of eastern Canadian rockabilly, blues and country. --SJ
---
Big Tickets
If you're low on funds you're going to want to spread the love as much as possible and that's what fests like the Halifax Pop Explosion (Oct 22-26, $75/$85 wristbands) are for but there's plenty of big name acts rolling into town that'll make you want to splurge like it's payday, every day. If you're into dazzling displays of guitar abilities then don't miss Joe Satriani (Oct 5, 8pm, $72.50-$175, Rebecca Cohn) who might even inspire you to pick up that piece you have at home gathering dust and bang out a few G-chords of your own. Gotta start somewhere, right? While smooth R&B diehards can get starry-eyed the same night for Billy Ocean instead (Oct 5, 8pm, $107, Casino NS). This fall is prime for '90s nostalgia so make it count with a monthly outing to Matthew Good in October (Oct 18, 8pm, $36.50/$41.50, Rebecca Cohn) and Hanson in November (Nov 14 and 15, 8pm, $40, Casino NS) and be that asshole in the front row screaming for the old stuff. Once you've got the MMMBops out of your system you'll need to replace 'em with something a smidge more filling, so how about two extremes of fem-awesome with country star Reba McEntire (Oct 20, $59.50-$99.50, Metro Centre) whose 26 studio albums (to say nothing of her acting career) will make you question your life's productivity or activism-inspiring political folk duo Indigo Girls (Oct 21, 7:30pm, $44, Rebecca Cohn). Life's too short not to listen to tributes, so round it all out with Replay the Beatles (Oct 20, 7pm, $30, Alderney Landing Theatre) and you'll be singing all the way to the bank (where you'll probably have to take out a line of credit to fund your lifestyle---who are you, Beyoncé?). --Lindsay Raining Bird
---
Don Brownrigg, It Takes All Kinds (to make this world, I find)
Don Brownrigg should ready himself for an onslaught of the music journalism cliche of a "long-awaited album." October 22's It Takes All Kinds, his first on MapleMusic, has been accumulating many impatient listeners-to-be. "All that buzz may be the patter of people's fingertips tapping in succession on the table as they wait for me to friggin' put it out,'' Brownrigg jokes. "I don't know! I didn't know there was buzz!" Delicately painted folk pop watercolours (with happy little clouds, and just a touch of colour---say it like Bob Ross) strum our collective pain of being grown-ups. "These songs are all pretty much of a coming-of-age and into adulthood theme. Songs of solitude and thought. About searching for, but not really wanting, consistency," he says. "Songs of looking for a theme in life, I guess." --Stephanie Johns
---
Quartetto Obscuro
October 16, The Bus Stop Theatre, 2203 Gottingen Street, 8pm $20/$10
Cool uncle of the music scene, suddenlyLISTEN launches with Quartetto Obscuro---a play on the traditional classical music ensemble. Turning the staid string quartet configuration inside out, Quartetto Obscuro draws from four corners of the music scene. Chris Church, on violin, works with world music, focusing on flamenco, middle eastern and North African. Donald MacLennan also plays violin, but with bluegrass and pop roots through his work with Modern Grass and Ben Caplan. Robin Streb (viola) and Norman Adams (cello) bring expertise in classical contemporary. Each player brings something new to the pot, lets it steep until it becomes the strangest most exciting string quartet you've seen. --SJ
---
More Please!
October 9-20 at Fort Massey United Church, 5303 Tobin Street
If it's all getting to be to much for you, socially, don't be afraid to stay in for a night, listen to Jay Mayne's latest album F*kiT and relax some. It's newly available this week and you can still feel productive by learning all the words before his next show (jaymayne.com). Inventions, the annual collaboratively scored performance of the Halifax Music Co-op, featuring the music of Hermitofthewoods, will inspire you to pick up a classical instrument (HMC also offers lessons at $10 per. Inventions is October 17-18, thehmc.ca). Hard-working This Ship will release their EP before embarking on a Maritime tour November 22 at Michael's with Pioneer Video and Toronto's Fast Romantics. And watch DJs battle to the death (the figurative DJ death) at the regional qualifier of the Red Bull Thre3style DJ competition. Anderson7, IV, Jay McNeil, Loukas Stilldrunk, Plaeboi, T-Woo, Tom Fleming, Zora the Sultan duke it out September 29 at the Toothy Moose. Bring the foam finger. --SJ