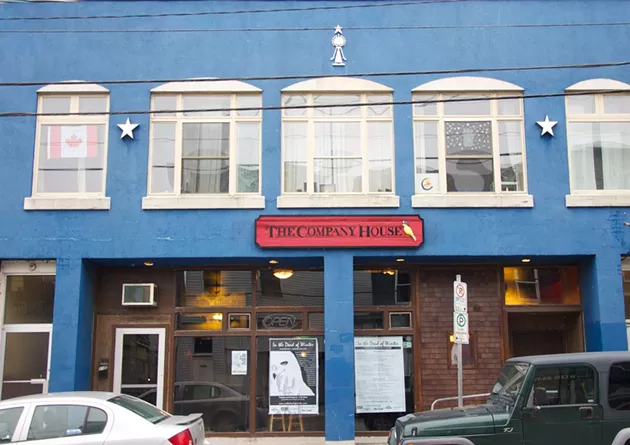 Last weekend, Gottingen Street bar and arts venue
The Company House
(2202 Gottingen Street) announced via a Facebook post that September 5 would be its last day in business, citing online harassment as the reason for closure. The bar came
under fire
last spring after community members criticized comedy podcast Laugh House, which records at the CoHo, for telling jokes about trans folks on its stage. Owner
EmmaLeigh Rivera
told the CBC
that her family has incurred "ongoing harassment" since.
Opened in 2009 by Mary Ann Daye and Heather Gibson— who modelled it with the arts mecca The Khyber (which Gibson had previously managed) in mind—The CoHo was long known as one of the city's top listening rooms, home of the In The Dead Of Winter music festival and a LGBTQ+ community hub.

In summer 2016, the pair sold the bar to EmmaLeigh and David Rivera who've continued to bring stand-up comedy, improv and music—like the super popular The Big Sing—to its stage.