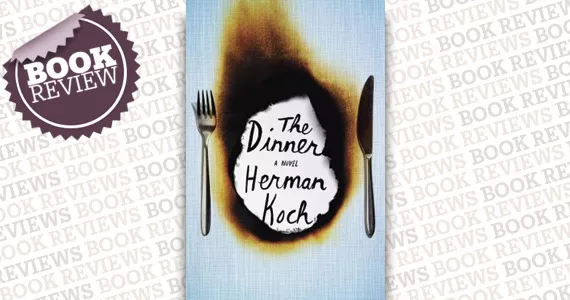 With the most ambitious format of any book I've read this year,
The Dinner
introduces us to two couples that sit through a five-course dinner--- from apertif to digestif---saying everything to each other but what they should. Translated from the Dutch, this bestselling, award-winning novel ---much like the dinner itself---took a while to get going. But, like any good meal, it left me wanting more. While much is left to the reader's imagination, it is precisely in the half-uttered sentences, unexplained tears, unexpected body language and the way the plot is littered like bread crumbs (which you do not realize you're eating until there aren't any left) that make this novel so concurrently infuriating and captivating. A testament to how far we are willing to go to protect the ones we love, while at times repetitive,
The Dinner
is a highly unique and disturbing tale of hereditary violence, morality and extraordinary cuisine.