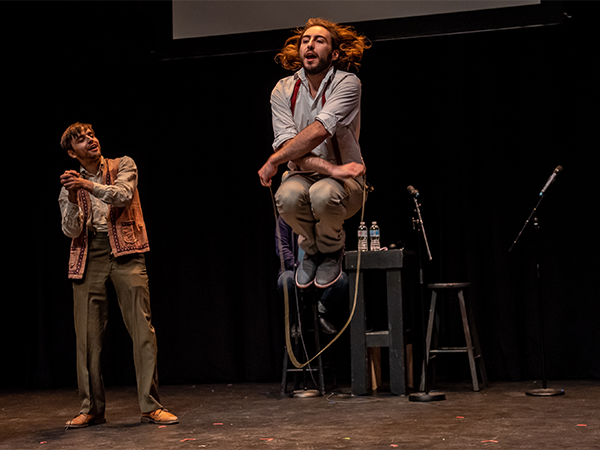 The Encounters of an Adventurous Snail
Thu Sep 5, 1pm & 8:30pm; Fri Sep 6, 8pm; Sat Sep 7, 6pm
The Bus Stop Theatre, 2203 Gottingen Street
$10/$7
---
Logan Robins tells people that it was a high school production of Little Shop of Horrors that saw the writer-director's interest spark in puppets, but, in fact, it probably pre-dates that—to a childhood that included recording videos of stuffed animals.
After ditching a degree in Marine Biology to pursue theatre, Robins is debuting at the 2019 Fringe Festival with an original play melding shadow puppetry and live music, titled The Encounters of an Adventurous Snail.
Inspired by the poetry of Federico García Lorca ("His first poem I ever read was "The Dialogue of Two Snails," which I encountered in an anthology at a used book store,") Robins says the play is "about a snail who has spent its whole life in the comfortable pocket of the forest floor but can hear sounds of the forest."
As the snail ventures out, the concept of blind faith is explored: "It's based on the Disney films I grew up on and also what I wished those movies were. I wanted to look at blind faith: Very rarely do kids get to make up their own minds. What if there was a fairy tale where children could choose what they believe?"