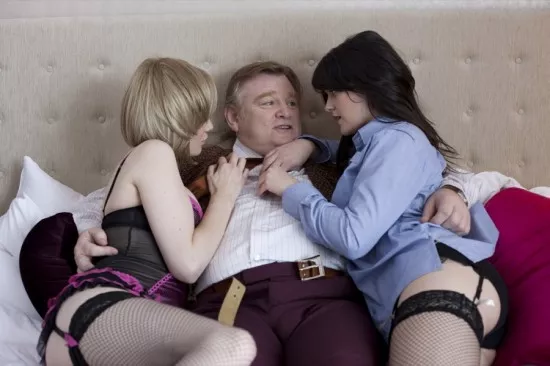 A hard-drinking black comedy,
The Guard
features Brendan Gleeson patrolling the Irish countryside with a loaded gun and a mind full of profane sarcasm. Director John Michael McDonagh sets his debut feature in the western county of Connemara, where police sergeant Gerry Boyle (Gleeson) finds his sleepy town invaded by a trio of international drug traffickers (and philosophy aficionados). This upsets Boyle's usual routine of prostitute trysts and acid trips. Don Cheadle co-stars as the fuddy-duddy FBI agent who Gleeson never ceases to take the piss out of. Now Ireland's most successful indie film,
The Guard
is a charming ride whose familiar plot is buoyed by Gleeson's heft and charm. It might also leave you wanting a pint of Guinness.