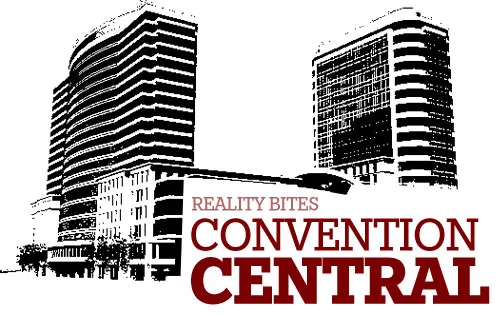 Last week, CBC blogger and Twitterer extraordinaire Kady O'Malley
chronicled
an astonishing PR push by the federal conservatives, an unapologetic celebration of a spoils system of government. The Conservatives rolled out 70-80 Economic Action Plan celebrations, each in a Conservative riding. They ranged from an underpass in Horseshoe Bay, British Columbia to new locker rooms in the Crowfoot, Alberta Y to an expansion of the women's centre in Chatham, Ontario.
Since the Conservatives don't hold many seats in the Maritimes, there was a dearth of local announcements, although the Yarmouth Y did get some Tory largesse.
The Conservative dog-and-pony show underscores that an election is likely; Stephen Harper will drop his budget later this month, and by all appearance the opposition will, well, oppose, and then we're off to the races.
Which brings us to the proposed Halifax convention centre. Local politicians have embarked on this bizarre proposal that simply assumes that the federal government will kick in $60 $46 million, just because. But will it?
With Harper at the helm, the Conservatives have perfected the art of steering government policy in alignment with the political advantage of the party. Each funding announcement is calculated for maximum benefit---Harper doesn't just increase funding for mass transit; he targets transit funding to a particular borderline Conservative/Liberal riding in the Toronto suburbs; sports funding isn't increased, but rather target through tax rebates for suburban parents.
So, what's the political advantage to Harper for agreeing to fund the convention centre? There isn't one: The convention centre itself is in a NDP district, and all the urban districts are held by either NDP or Liberal MPs, and have no chance at all of going Conservative.
Any convention centre funding announcement will have to come in the next handful of days; the government is prohibited from making such announcements during the campaign, and developer Joe Ramia's deadline for maintaining the price of the convention is April 14, mid-way through campaign season.
I suppose it's always theoretically possible that Harper will fund the thing just to annoy convention centre critics or that funding will be tossed into the budget that gets defeated, but that seems unlikely. Alternatively, Ramia could again roll back his deadline, but the political considerations don't change at all with a post-election Harper government.
So, by all appearances, the convention centre is dead in the water.