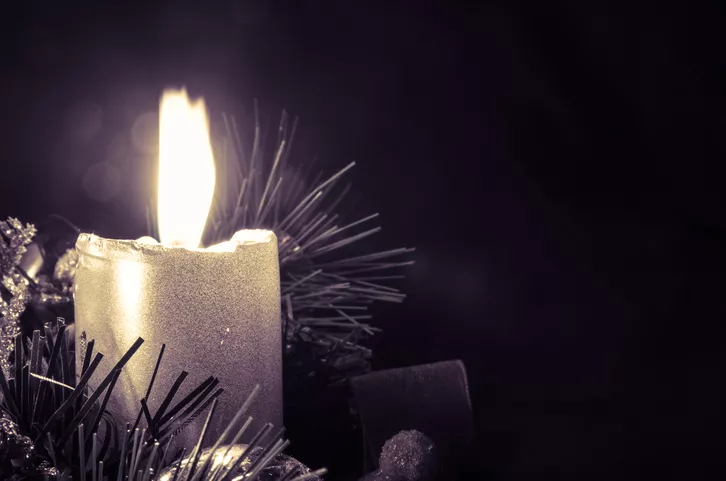 The author is a father, and son, in Halifax.

My Mom was a lovely, caring woman who meant well, but she was an alcoholic. She would swear that she would give her life to protect me. But she was an alcoholic. I tried to help. It's hard, though, when others around you are enablers.
As a kid growing up, I knew Christmas would mean my Mom and Dad would both drink too much. Then all the stresses would bubble up and they would fight, sometimes violently.
Eventually, when I left home and had a family of my own, I would still get stressed on Christmas night knowing it was probably happening. I limited exposure to my folks to before 2pm—we would have Christmas brunch. One year she came over and she looked like death the whole time. She was just shaking. I found out she had gone cold turkey because she knew how Christmas bothered me.

In this case, it just highlighted how bad it was, I discussed it after with my sister and Dad. They dismissed me. A couple days later I had a talk with her. I expressed my concerns and told her I couldn't risk having her alone with my son anymore. She said she understood and made promises.

Six months later and with no real improvement, I told her that I could no longer risk that my son would see any of the shit I had seen and their relationship ended that day—one of the worse days of my life.
I had talked to my Dad, but even when I suggested that he not be the one that goes to the liquor store, he said "She'll just go do it herself." I said "And then they won't sell it to her if she's f'd up. Maybe public humiliation would go a long way." But it never did any good.

I continued to visit on my own for a while, but no improvement. It was getting worse. So I told her goodbye and told her to contact me if she every decided to get clean.
To me, that was the day I processed that my mother was dead.
It was a couple more years. I hesitated to go see her on her death bed, but I thought I should. She bawled so much when she apologized, told me I was right to do what I did and how awful she had been. She died about 15 minutes after I left.
At some point you just can't win if everyone isn't on board, and you have to choose how you continue that relationship.
My son is becoming a wonderful adult, she would have been proud of him and me…but she was an alcoholic.
——— 

Voice of the City is a platform for any and all Halifax individuals to share their diverse opinions and writings. The Coast does not necessarily endorse the views of those published. Our editors reserve the right to alter submissions for clarity, length, content and style. Want to appear in this section? Submissions can be sent to voice@thecoast.ca.