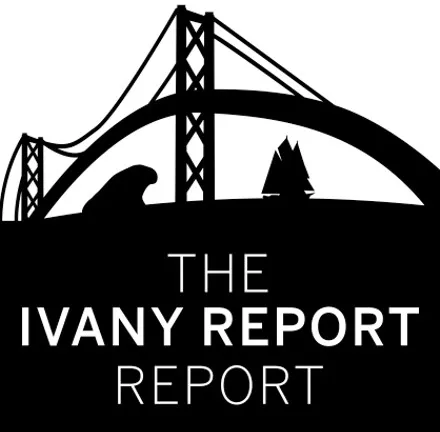 We have to work at this together. We have to find ways not to be at cross-purposes with other municipalities in the province. 


—Mike Savage, mayor
There's some debate out there about whether the Halifax region is the tried-and-true economic engine driving our sputtering provincial economy.
It's a big engine, but not the only one. Nova Scotia's universities, offshore oil and gas, fishery exports, tourist sites, forestry products, rubber tires and agriculture goods have all been economic motors pulling the province over the years.
But the engines of growth-bolstering change—according to the Ivany commission report—must be well-oiled and maintained in the Halifax region (and to a lesser extent in Sydney and other communities). Halifax's fiscal health is crucial to treating the province's sick economic condition, said the 2014 study.
That doesn't mean Halifax benefits at the expense of other regions of the province, mayor Mike Savage says. "We do have to work together—I fundamentally believe that," he says. "We can share some of the assets that we have. For example, the airport is a wonderful asset that is close to the border between ourselves and East Hants. Let's look at what we can do together to maximize" that particular site, he tells The Coast.
Economies grow around cities, said the Ivany Report. "If wisely planned and managed," growth in the Halifax area will "spread effects for other areas of the province." But Halifax isn't immune to downturns in the economy, and it obviously can't prop up the province alone.
Last May, the Greater Halifax Partnership released a report showing the region's population grew by just 0.4 percent in 2013—half the normal rate and trailing most Canadian municipalities. Young people, families and others were moving out, and immigration to the capital city hit an eight-year low, the report said. These slow-growth findings were released three months after the Ivany commission's critique.
"Halifax only grew a little bit, but we grew in a province that's declining," says Savage. "And there aren't many communities that are growing."
The Ivany report, which urged an overhaul of the province's economy and the political will to do it, did not suggest Nova Scotia's rural areas should be sacrificed while Halifax and Sydney grow.
"A small province or region needs a few dynamic urban centres to consolidate the elements essential to growth and innovation across its whole economy," it said. "Cities that play this role do not have to be huge and constantly expanding."
Savage stresses "there is one Nova Scotia," and "we have to work at this together. We have to find ways not to be at cross-purposes with other municipalities in the province."
Jim Guy, professor emeritus of political science at Cape Breton University, has doubts about other regions benefiting from Halifax's engine-of-growth stature. He said as much so last year, in a commentary published by the Cape Breton Post:
"One has to wonder what kind of economic development strategy enables half a province to live in one privileged urban centre under the pretense that trickle-down economics will create a 'shared commitment to growing Nova Scotia's one economy.'"