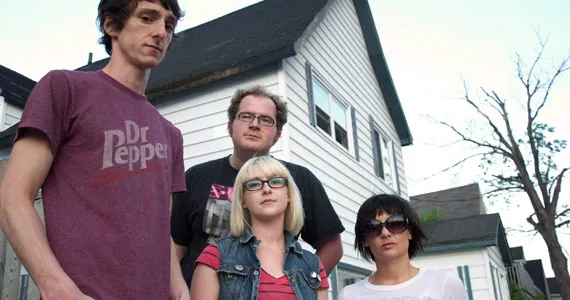 Friends and neighbours, The Kamalas.
The Kamalas, Hockey Fight, Tongan Death Grip, Outtacontroller
The Kamalas work so well together because they aren't just bandmates, they're also old friends, roommates, co-workers and neighbours. Elle Shapiro, T-Ray, Jessup and Salty see a lot of each other, and they're OK with that. The summer's been a busy one for the Moncton pop-punk quartet so far. They hit the nation's capital in June, soaking up every bit of Ottawa Explosion and taking in live music galore. But back in the east, The Kamalas are celebrating their new seven-inch Never Get Away, which they'll release to Halifax on Saturday night. "The only intention when putting it together was to choose four new songs that we thought were the best," says Shapiro, who split songwriting duties for the record with her fellow leading lady T-Ray. "Quality over quantity as they say."
Saturday July 16, Gus' Pub & Grill, 2605 Agricola Street, 10pm