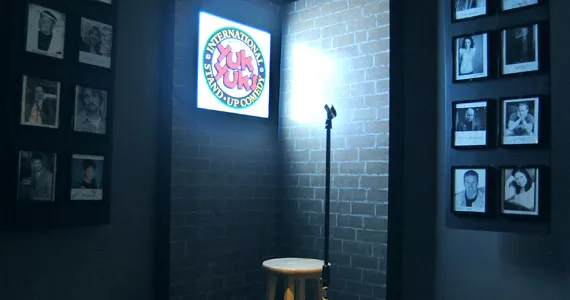 They say laughter is the best medicine for most of your woes, but when you're waiting on the The Ha!ifax Comedy Fest (April 13-16), there are still places to get your healthy dose of giggles. Here are a couple of joints that'll have you busting a gut, we kid you not.
Yuk Yuk's
Within the Westin, you'll find this reliable place to see standup comics from near and far. The chain club offers dinner and comedy deals, with a new lineup of performers from Thursday to Saturday (this weekend it's Paul Haywood, Pardis Parker and Trixx). And don't forget about amateur night on Wednesdays!
1181 Hollis Street , 429-9857
Joker's
This place definitely has the dark, brick-walled comedy club vibe down pat. The basement bar has big laughs nightly, offering everything from the always hilarious Picnicface on Sunday nights to creeping the internet live on Chat Roulette Wednesdays. While Joker's brings in favourites and out-of-towners on the weekends, they also support newbie jokesters every Tuesday night.
5680 Spring Garden Road, 421-5653
Gatsby's Pub & Eatery
The newest place in the city to get your jollies is tucked in the back room at neighborhood hangout. The newly renovated space is the perfect setting for Gatsby's Great Comedy night, every Monday starting at eight. Cozy up on the couch for a lineup of live laughs, and the odd video, hosted by Kyle Hickey.
5675 Spring Garden Road, 429-9999