The Metropolitan Opera: Rodelinda LIVE
Rated NR 240 min. 2011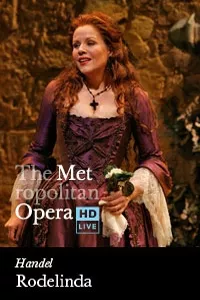 Renée Fleming, sensational in the original 2004 run of Stephen Wadsworth's much-heralded Met premiere production, reprises her portrayal of the title role. She's joined by Stephanie Blythe and countertenor Andreas Scholl, and Baroque specialist Harry Bicket conducts.
Film Credits
Director: Harry Bicket
Writer: Handel
Cast: Renée Fleming, Stephanie Blythe and Andreas Scholl
Show Times
Sorry there are no upcoming showtimes for The Metropolitan Opera: Rodelinda LIVE
xxx - Deprecated in favor of GTM, above.