The Four Sphinxes of Dulce Nombre
North of Alajuela and north of Zooave, south of La Garita, Dulce Nombre is a small community with a school, some churches, a corner store and a community soccer field. On the end of the field by the sidewalk are concrete benches under trees, giant concrete soccer balls, and four concrete lions on concrete columns. They have been abused, and not painted in a long time; they recall the great Sphinx of Giza, and the damage it suffered when used for target practice (not by by Napoleon's men in 1799; that's a myth) by the Mamluks. I have given them names.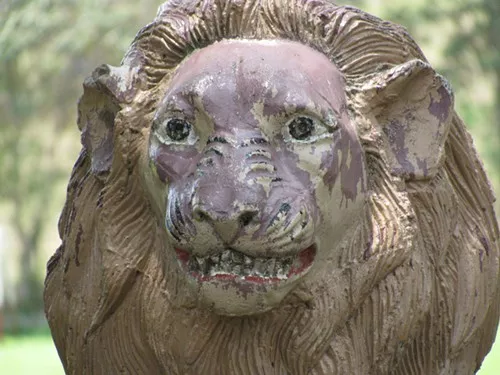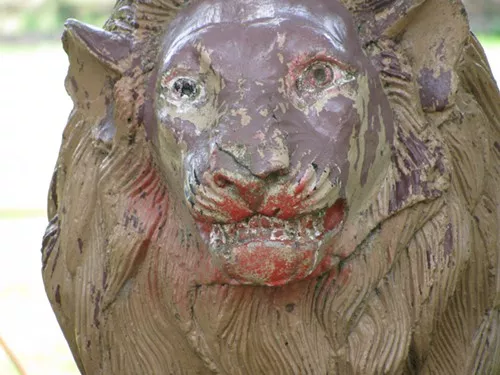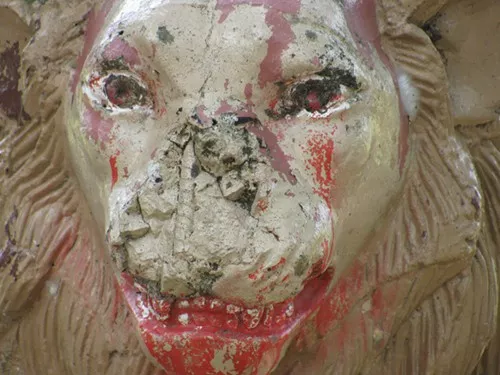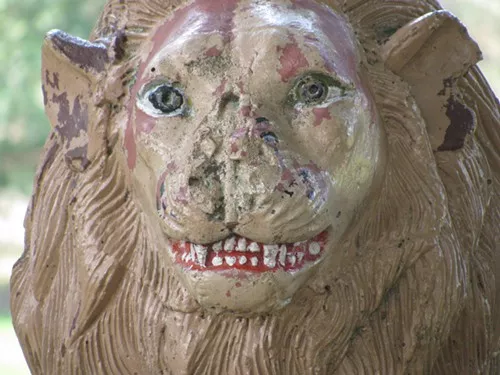 They lean at various angles. I walked by them a number of times, always enjoying them and wondering how they came to be there. And then I found three more in Dulce Nombre!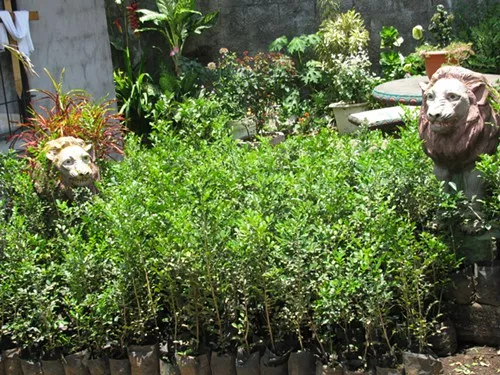 Two lions in a Dulce Nombre garden.
And this handsome devil at the back of a churchyard, in front of a storage shed.

The Lions of Dulce Nombre are a small mystery for me. Maybe there are more. I wish I had looked into it—pounded on the church door, looked for someone connected with the soccer field. I hope I will if I pass this way again.