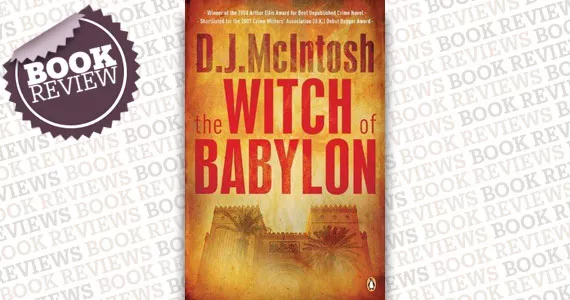 Within the first 30 pages, McIntosh had led me so seamlessly from the fall of Ninevah in 612 BCE to the sacking of Iraq in 2003 that I hadn't realized she had changed scenes, and I was hooked.
The Witch of Babylon
is an antiquities thriller---like the
DaVinci Code
, but more interesting and without the million dollar marketing budget. John Madison, an international art dealer, still reeling from the death of his brother Samuel, becomes a murder suspect when his friend Hal turns up dead of a drug overdose, leaving him clues to the location of an ancient Mesopotamian artifact he'd stolen from his brother. In searching for it John becomes entwined in a mystery that threatens his life. Referencing the Bible, the myth of King Midas and ancient Sumeria,
The Witch of Babylon
is a must read for mystery and history lovers.