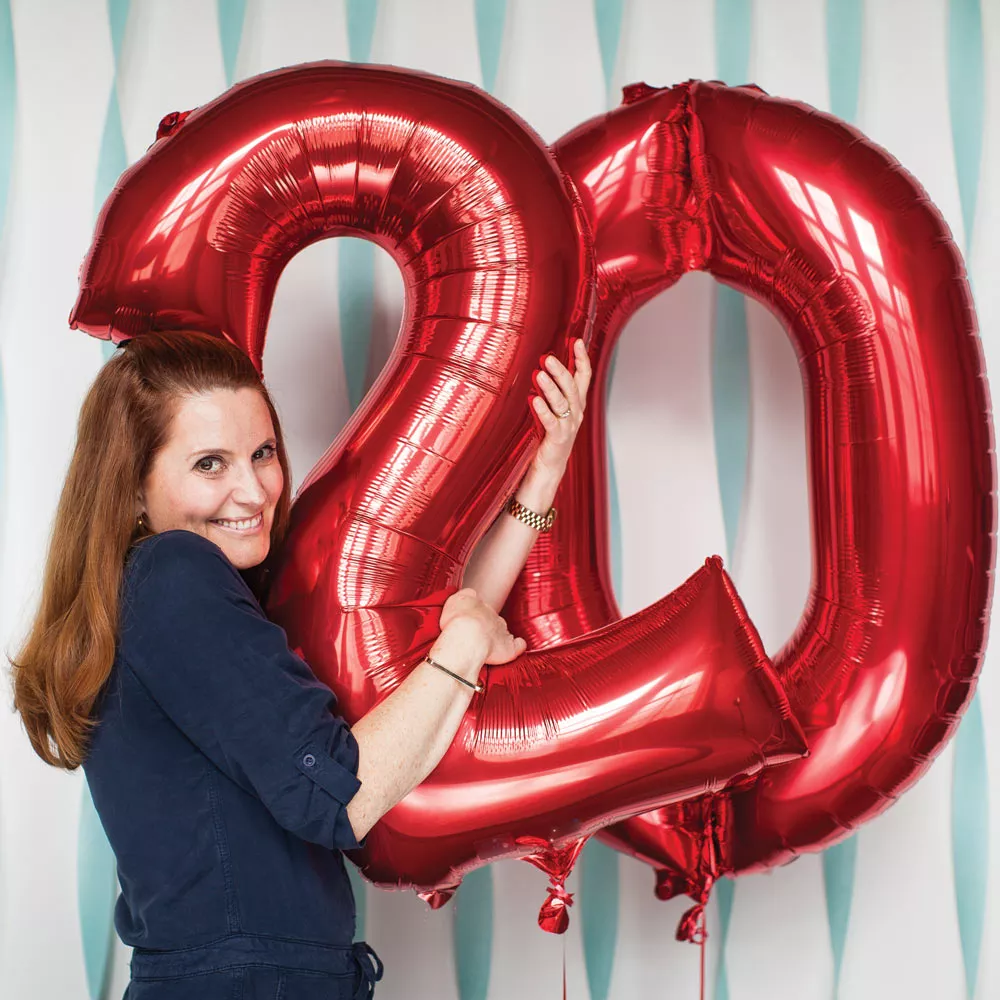 Meghan Tansey Whitton
Wendy Friedman and an awesome balloon
Wendy Friedman, owner of Biscuit General Store, pours tea into a cup, her shoulder-grazing earrings swinging slightly as she moves. In the late afternoon sun, you can't help but notice how those long, colourful earrings match her floral patterned blouse and echo the bright red of her wedge booties.
These details combine to create a sense of fashionable perfectionism that's almost tangible as she describes why, after 20 years, the owner of Biscuit General Store is still excited to go to work every morning. "The immediacy of when someone has an event to go to and they don't feel good about themselves and you help them turn that around by showing them that they can look beautiful and feel confident...there's nothing like it. To me, that's the most rewarding thing."
Friedman nods, her earrings dancing on her shoulders. "People would ask why I'd want to go 'back to retail' but to me, I find it much more interesting. I want to work with real human beings and real clothes," she says, explaining owning a store was a lifelong dream.
But, as she recounts how Biscuit was born, it's clear that her lifelong dream launched from another great desire. It all started with a love of Halifax, and a burning wish to live here long-term. After moving to the city and working in retail, the shop employing her suddenly folded—meaning US-born Friedman needed to find another job, and fast, if she wanted to stay in Canada.
With limited funds (and options), Friedman opened the first incarnation of Biscuit General Store, a tiny shopfront in Park Lane Mall. "Everybody said it wasn't gonna work. I was mostly scared it would fail and then I wouldn't be able to stay in Halifax," she says. "I was flying in the face of everything."
Since then, Friedman has expanded from barely affording stock to launching an in-house clothing label, Bonanza by Biscuit. With time and lots of effort, she eventually swapped that tiny Park Lane storefront for the behemoth Biscuit currently occupies on Argyle Street.
Part of her slow-and-steady rise came from creating relationships with her customers, Friedman says: "Biscuit is shaped by Halifax and we take to heart so much we hear from customers and the relationships we have."  If her shop—filled with old-fashioned mannequins and vintage knick-knacks—feels like something from another world, that's because it kind of is. Friedman grew up in North Carolina, a state dotted with general stores. 
"One of the reasons that it's called a general store is because of the old general stores I grew up with in the south—eclectic, family-owned treasure-chest places that have been around for a long time," she says. She sets her teacup down and leans in, earrings flashing in the sunlight as they sway. "It's hard to say what Biscuit means to Halifax, but what I hope we mean is there's no place like Biscuit—like as in the Wizard of Oz's 'there's no place like home'. I want people to feel like that," she says.
"That's what a lot of general stores are in the south: A place where you run into people from the neighbourhood and you end up chatting, and seeing old friends. That's what I always wanted."