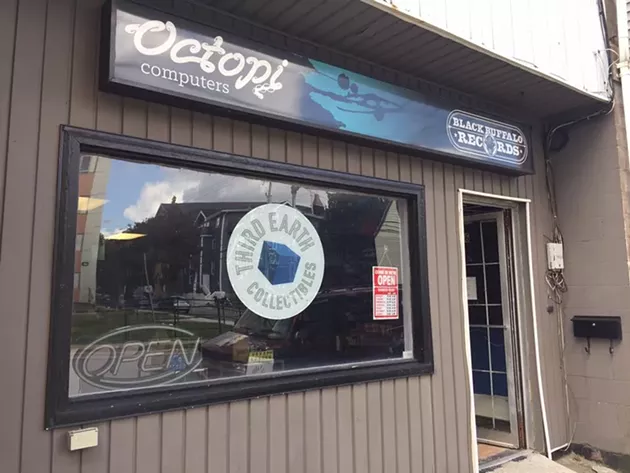 Dave Mullins
wasn't about to let the film tax credit take him away from Halifax. After a decade of working as an editor, he—like many others—had to rethink his path after a layoff, and it turned out geek gear was the answer.
"I've had colleagues move away to Toronto and Alberta, and we thought about it," he says. "We wanted to stay in Nova Scotia, we didn't like the idea of leaving, it's our home. We thought, 'what can we do as a family that combined our expertise and passion?' We are collectors, we have a knowledge of these things, it's a culture we love."
That's when Mullins and his wife Glenna teamed up to bring Third Earth Collectibles to the north end, 5576 Cornwallis to be exact (it shares a space with Octopi Computers). "We wanted to be a little more niche, so we didn't want to go too far down the comic road, we wanted to cater to the same demographic, but include not just geek comic culture, but pop culture too," says Mullins. Currently the shop is stocking things like action figures, buy-and-sell toys, accessories and apparel that aren't just all about your regular superheroes, but your favourite TV shows and movies, too, taking inspiration from American chain, ThinkGeek.
"It's a business, but it's also fun. We're passionate about it, we care deeply about it," says Mullins. "Eight-hundred pieces showed up at the store and I said to my wife, it feels like Christmas day. I get to open up all these boxes and look at the toys, I just don't get to keep them."