Guys! This is a really busy weekend! You will definitely need a HUVr board to get around. They aren't fake at all, no need to look it up.
FRIDAY, MARCH 7
From 10-4 on Friday, March 7 the Dalhousie Student Union Equity & Accessibility office will help you make a banner, either for goofy or political purposes (South House, 2686 South Street, dsuequity@dal.ca). Maybe something International Womens' Day themed for this rally? (Halifax Grand Parade, Sat Mar 8, 2pm).
Neatly fold that banner and take your pick of wonderful events to fill your Friday evening. Argyle Fine Art has a very playful art show opening for the puppet fan in your life, featuring cute little puppet dudes made by artist Pamela McInnis, and a green screen so you can film your puppet opus (Fri Mar 7, 7pm, Argyle Fine Art).
Canadian Women In Literary Arts presents a poetry salon and and launch of Best Canadian Poetry in English 2013 (editor Sue Goyette) featuring readings from Susan Gillis, Jaime Forsythe, Nolan Natasha, Kate Kennedy and CWILA critic-in-residence 2014 Shannon Webb-Campbell (Fri Mar 7, 7pm, The Company House). Or you can go see The Punk Singer at the Bell Auditorium and revel in Kathleen Hanna's greatness while eating popcorn (Fri Mar 7, 7pm $7, NSCAD Bell Auditorium, 5163 Duke Street, room D440, 4th floor). Proceeds go to Rebel Girl Halifax Rock Camp, which is a good cause, and an organization I'm also on the board for, so disclosure alert! Then if you have any juice left, go down and say goodbye to Seeds Gallery before its permanent closure, and kick off Mourning Week, March 14-21, where "Halifax's art community will grieve the death of a gallery, mourn their loved ones, lament for missing objects, and embrace the transformative nature connected to the act of letting go." CRYY! Also download everything DJ Loukas Stilldrunk has for you in preparation for gloomy dancing.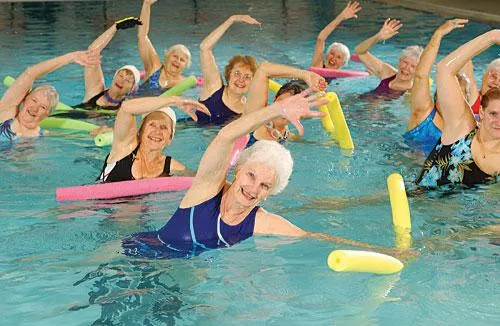 SATURDAY, MARCH 8
Saturday's a new day, renew yourself with new art at Anna Leonowens Gallery, Saturday is your last chance to see work by Justin Lees, Susan McKinnon, Yue Baoyu and Tyler Cannon (Granville Square, 1891 Granville Street, to 4pm).
Speaking of last chances, by now I'm sure you've dried your eyes over the impending YMCA South Park closing (May 30, just in time for shorts weather?) so I encourage you to join me at Hugh's Aquafit class, 5-6pm. Listen to "Ray of Light" and splash around like a goof, it's good for you.
Just a suggestion, but tonight for dinner you should eat this and find true love in a bowl, to power up for Russian Roulette II at The Seahorse Tavern. So many bands! Namely, Take Part, Old Blood, Jessie Brown, Orchid's Curse, Carmen Townsend, Rain Over St. Ambrose, hosted by Jon Landry of The Stanfields. The order is random, hence the "roulette" component (10pm, $10). Plus, after swimming you will smell faintly of chlorine and I think that's some kind of aphrodisiac so ;)
SUNDAY, MARCH 9
Hey, it's Sunday morning! You made it! Spring forward and enjoy it! Maybe you can be the first Haligonian to register your home or businesses' toilet on the brilliant and necessary Airpnp! Then get thee to a day of knowledge and mind expansion with TEDxNovaScotia (from 10am, Dalhousie Student Union Building). Do you deserve a rest now? Oh, probably. Smother your face in coconut oil and settle in with the Homebody Film Fest. You don't need to leave your house or do anything other than watch Multiple Maniacs. You can handle that! Also, I'll be trying this on Sunday night, I don't know about you.