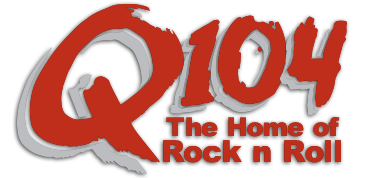 1
Radio station Q104—the "home of rock and roll"—has apologized after sharing a Facebook photo mocking Caitlyn Jenner. An image of a dog with a caption reading "Bruce Jenner's cat" was shared by the station yesterday. After complaints, Q104 deleted the "Facebook meme post" and replaced it with the following apology.
The recent Q104 Facebook meme post regarding Caitlyn Jenner does not represent the social and community views of Q104. We sincerely apologize to the public and transgender community for this insensitive post. Q104 believes in freedom of personal expression and social tolerance. Though the post may be viewed as hate, it was simply a matter of poor taste. Q104 works diligently to promote tolerance in our community and provide a platform for support to many social agencies and charities.
It's naturally created the type of reasoned, intellectual debate on trans rights one would expect from a minor radio station's meme-sharing Facebook page. Reminder; every two days someone is killed for expressing gender non-conformity. Hey, remember when Q104 effectively tried to sell a woman as a contest prize?
2
Love to read through financial breakdowns? Of course you do. Music Nova Scotia's annual report has all the info about their membership, showcases, initiatives and who got how much in the 2014-2015 round of export development program grants.
3
Dalhousie University and Tesla Motors are teaming up for better batteries. The electric car manufacturer was at Dal yesterday to announce the five-year research partnership, which will develop lithium-ion batteries with longer life, increased energy density and reduced cost. If you're at all curious, the CAA has a nifty map to quickly locate electric car charging stations all over Canada.
4
The ships have officially started here. Federal Public Works and Government Services minister Diane Finley today ceremonially (I doubt she's in the union) cut the first block of steel for the first Arctic offshore patrol ship being built in Halifax. The event took place at Marine Fabricators in Dartmouth, who will be ramping up production over the summer to get the steel ready for the $11-billion project. With council passing the shipyard's new tax deal, it's a good week for Irving Shipbuilding.
5
RealEyez gets real with a new video for "Head Down Low" from the much anticipated upcoming The Female King. It's your daily reminder not to put up with dirtbags.
6
The federal government has spent close to $7 million defending unconstitutional legislation. That includes fights for imposing mandatory minimum sentences, changing parole provisions and shutting down supervised injection sites. The Department of Justice runs legislation through a constitutional filter, but it appears the Conservatives ignore the results and press forward regardless. When's the election again?
7
Our 20th annual Hot Summer Guide issue hit the stands today, with 100s of events, snacks, drinks, beaches and other sunny stuff to help you make the most of this short-but-sweet season. Peep the whole line-up of stories here and start planning out all of your summer adventures.
+ 2 Sure Things
The weather may be fickle, but Dennis Ellsworth's Hazy Sunshine doesn't fade. Check out the hopeful folk star tonight at The Carleton with Leroy Stagger.
If hopeful and sunny just isn't your jam, hit up Gus' Pub tonight for Vesperia, a melodic metal act with punishing songs like "Foresaken Shores" and "With Omens of Sorrow."