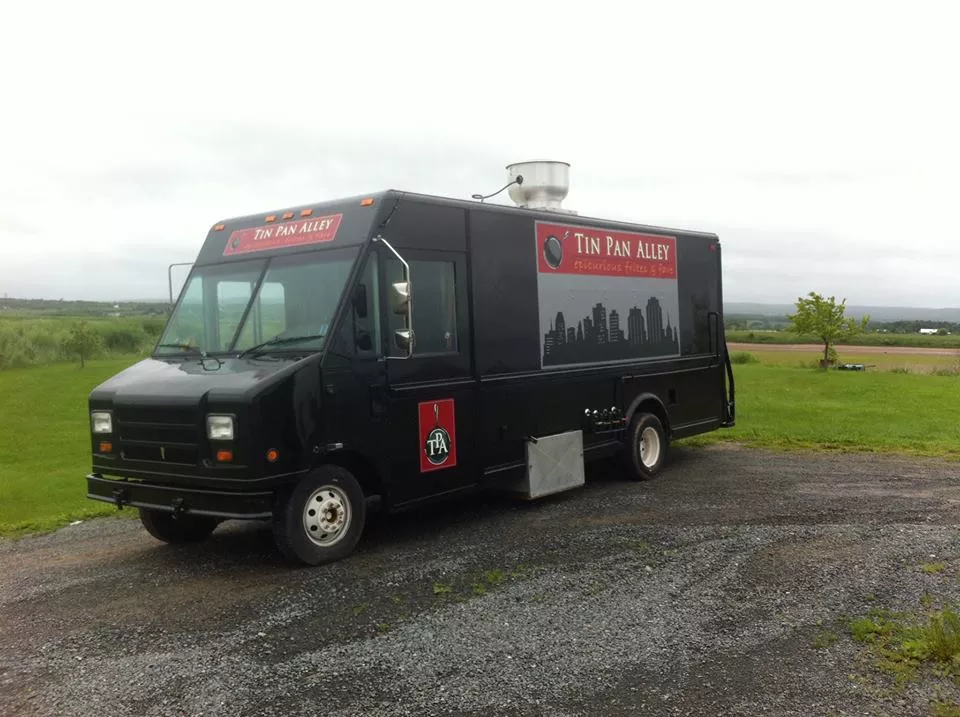 Coming soon to a parking lot near you
There's another food truck coming your way and its menu is full of unique international cuisine. Opening full force next week Tin Pan Alley's owner Karl Warmé describes the truck as terrific globally inspired food that he and everyone involved loves to eat.
"Right now we're doing the Dutch frites with flavored aioli," says Warmé. He says in the coming weeks customers will also be able to enjoy fresh salads, steak and vegetarian offerings. "It's going to be a diverse menu.".
Warmé, who has a background in resto management, will be working alongside his wife Jill Warmé—who's a pastry chef—and chef Brendan Sullivan, who also owns Presto PastaWorks and On the Wedge in Sunnyside Mall (1595 Bedford Highway). "We've got a pretty good formula," says Warmé. "It's going to be a fun ride I'm sure."
Though the hours for Tin Pan Alley have not been set in stone yet, Warmé says most of the advertising will be done on Facebook and Twitter. "We're looking at Burnside for lunch, enjoying Bedford in the evenings, since it's where we're based and hoping Halifax will take us once and awhile too."
Find Tin Pan Alley at 1225 Bedford Highway as of Tuesday, and check out @tinpanalleyfax for all the latest hours and updates!