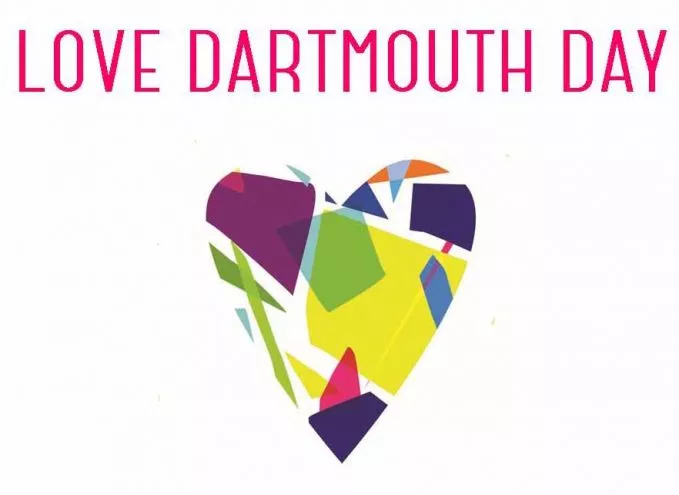 Looking for love in all the right places
Not that you need an excuse to love on Dartmouth...but here's a great one. This Saturday (February 9) has been deemed Love Dartmouth Day, a celebration of the ever-growing group of great businesses in its downtown district. Getting a jump start of Valentine's Day tenderness, Love Dartmouth Day is encouraging shoppers to do some shopping for that special someone (in Dartmouth, of course) and also enter to win a sweet Love Dartmouth basket o' goodies valued at 500 smackers. Ballots for said basket can be filled out at any participating location, here's the list for printing/memorizing/planning purposes.
Alderney Landing - 2 Ochterloney Street
Beo Spa – 60 Queen Street
Caroline's Bakery & Patisserie - 79 Alderney Drive
Celtic Corner Public House - 69 Alderney Drive
CIBC - 56 Portland Street
Core Essentials – 31 Queen Street .
Dartmouth Players Theatre - 33 Crichton Avenue
Dartmouth Yarns – 52 Queen Street
Indulgence Intimate Apparel - 30 Portland Street
Interlude Spa - 58 Ochterloney Street
Janet's Flowers - 69 Portland Street .
May Garden - 136 Portland Street
Midday Bistro - 55 Portland Street
Our Thyme Café - 98 Portland Street
Pillars of Health – 10 Portland Street
Strange Adventures – 101 Portland Street .
Styles by SD Ltd. – 162 Portland Street
TD Bank – 97 Portland Street
Two If By Sea Café – 65 Portland Street
Uptown Girl – 45 Portland Street
Wish Salon & Day Spa – 154 Ochterloney Street
Wooden Monkey – 88 Alderney Drive

This is also an excuse for you Tweetaholics to send some love through the ether. Tweet the reasons you love Dartmouth to @DT_Dartmouth using the hastag #LoveDartmouth, and the day's most favourited tweet wins a gift card to the shop of their choice. SCORE! (Double score? Both the draw, and the Twitter love in run from February 7 until February 11) Also, serenader extraordinaire, Elvis, will be cruising downtown Dartmouth too. Bat your eyelashes extra hard and you might just get a love song. Hit the streets on Saturday. Go in the name of love...and Dartmouth.