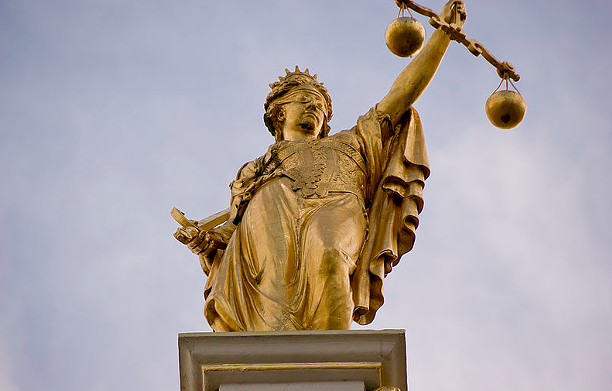 EMMANUEL HUYBRECHTS, VIA WIKICOMMONS
The author's daughter is a victim of human trafficking, whose abusers recently pleaded guilty in Halifax court. Her identity is protected by a publication ban.
Today I watched a young woman show up, prepared to testify about the atrocities that have happened at the hands of trash bags, abusers, modern day slave traders.
Today I watched as a brave young woman stepped forward to speak out about Halifax's "dirty little secret."
Today I saw this same woman prepare to stand up against these crimes. Today I saw those same trash bags plead out; not to save the witness the grief of being victimized again, but to save themselves.
Today I saw the law prevail; not in a human trafficking charge, but to the lesser charges of advertising sexual services, receiving
material
benefit from prostitution, receiving
material
benefit from human trafficking and uttering threats.
Today I saw a brave woman take a step forward in giving a voice for other victims: Underage, of legal age, from all walks of life, 
female, male and everything in between, rich, poor and in every colour.
Today I saw that it only takes one voice to be heard, to stand up and say, "Not anymore. That this isn't my fault and I didn't deserve this."
Today I saw a woman that the system has failed stand up and say, "I want to be the change. I want to help."
Today I saw my daughter speak out against Halifax's dirty little secret. Today she is my superhero.
Today I saw no help for these victims. Today I saw no support for this victim. Only myself and a handful of vice-squad superheroes.
Today I saw that nobody wants to help these victims. So why should they come forward? No court support workers. Nobody from Stepping Stone. NOBODY.
Today I learned that there is not one program in Nova Scotia to rehabilitate these women. Nothing. There are no shelters,
counseling
or work programs.
Today I learned that the city that I love offers nothing to these victims. Slut-shaming and denial, that's what we offer. Today I learned that when it comes to sexualized violence, we turn a blind eye.
I have watched this same young woman battle mental health, addiction, sexual abuse and survive. I have seen her give up the names of up to 15 underage girls, all in the same situation. I have sat through trials and bail hearings with other mothers going through the same situation. All their stories sound the same: A system that tries to help these woman only for these woman to go back. All broken from mental, emotional, financial and sexual abuse. Group homes full of trafficked girls, with "popcorn pimps" outside waiting like hungry wolves. If they aren't outside physically, they're
waiting on
social media. Instagram, Facebook, Snapchat are all a quick and easy way for these people to lure our women.
Today I saw that these women are our daughters, sisters, aunts, moms and friends. Today I saw a price tag on our greatest commodity: Human life.
Today I learned the value of these women's lives is nothing.
Today I saw justice and it was glorious, if only for a moment.
Today I choose to speak out.
Today I choose to stand up and speak of this dirty little secret, even if nobody listens.
Today I saw the system prevail and fail all at the same time.
Today, if only for a moment, all was right in our world. Today.
———

Voice of the City is a platform for any and all Halifax individuals to share their diverse opinions and writings. The Coast does not necessarily endorse the views of those published. Our editors reserve the right to alter submissions for clarity, length, content and style. Want to appear in this section? Submissions can be sent to voice@thecoast.ca.