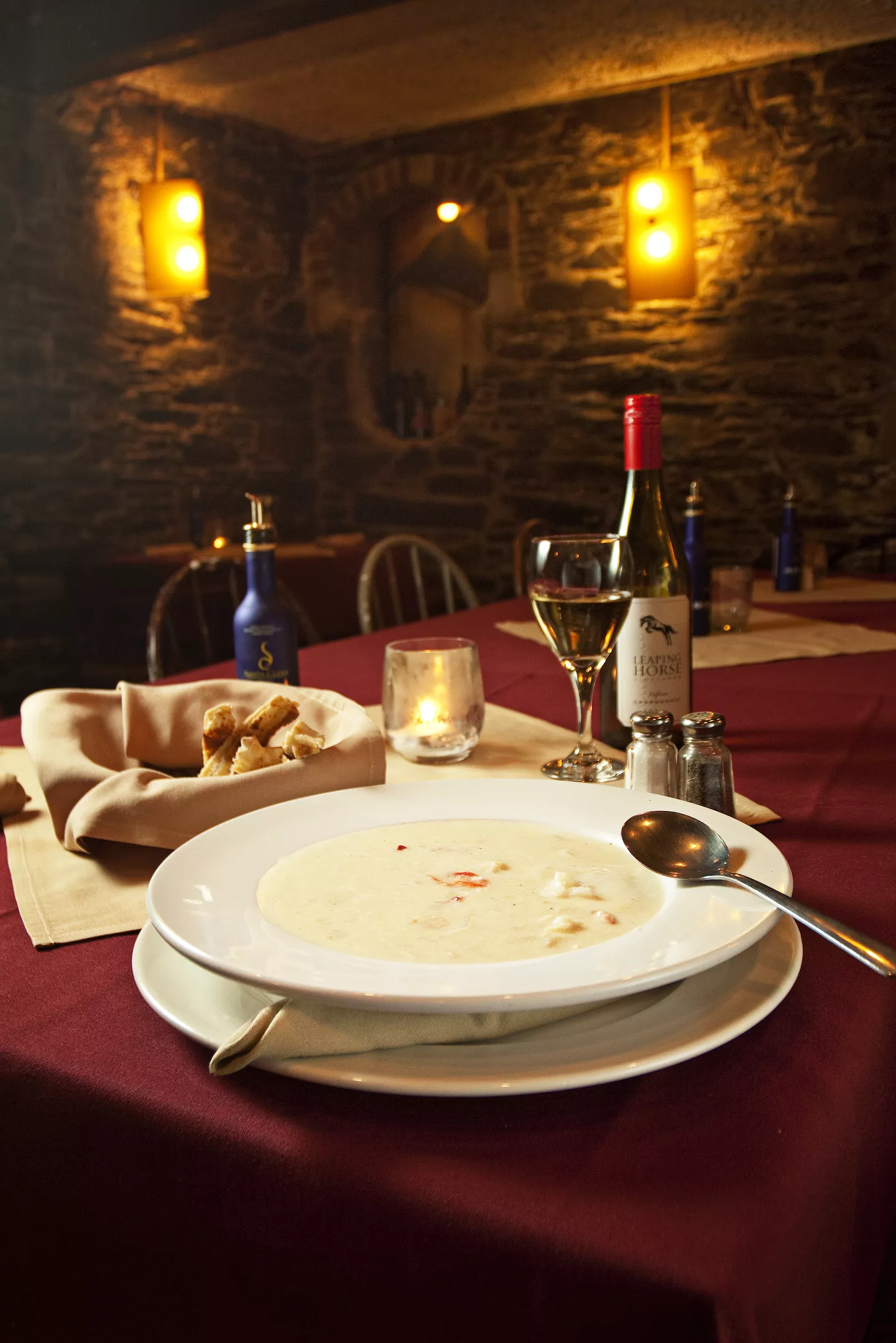 Lenny Mullins
Chowder time at Tomavino's
Attention nostalgics, this is your last week to enjoy a pie at Tomavino Ristorante's intimate digs at 5173 South Street; the longtime south end staple is moving—temporarily, don't panic—to make way for big changes to the corner of South and Hollis.
While the Fares-built seven-storey residential/commercial building goes up (an estimated one-and-half to two years) Tom Vacon's Italian hideaway will set up shop at 5190 Blowers Street (the corner of Granville), operating as a take-out/ delivery restaurant only. So, you can still call Tomavino's up and get your favourite dish to your doorstep. Tom's will be returning to its South Street home once the construction has wrapped, promising a big patio and the same romantic atmosphere. "It's our home, we like that spot a lot," says Vacon, on why the move is a temporary one only. "And until then, we'll be continuing with our great product."