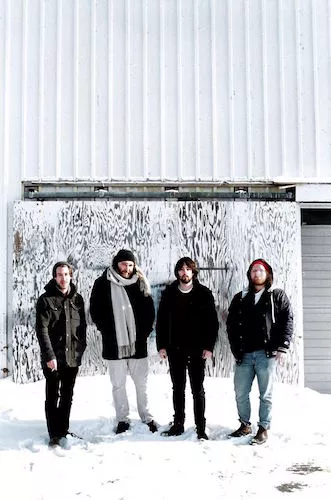 12. Green/Environmental › Halifax Seed Celebrates 150 Years. Friday, June 3-Saturday June 4.
Halifax Seed celebrates 150 years in business with a two-day birthday party full of workshops, demos, snacks and cake.
11. Summer Festivals › 10th Annual Lebanese Cedar Festival. Thursday, June 2-Sunday, June 5.
The Lebanese Cedar Festival is four full days of Lebanese food, music, church tours, cultural performances and fun family activities! The menu is stacked and the Beirut Cafe will be serving up traditional coffee and sweets. 
10. Lecture › We're Not All In This Together: An Intro to Anti-Blackness in Queer Communities. Sunday, June 5, 5:30pm. 
Naomi Martey facilitates this workshop designed to confront and challenge anti-blackness in queer spaces and identities through examining culture, labour, bodies and discomfort. 
9. Visual Art › Biff! Pow! Art! Thursday, June 2-Tuesday, June 7.
Holy art, Batman! The Dart Gallery continues its series of pop culture-inspired exhibitions, this time with an homage to the classic Batman television show.
8. Live Music › Phoenix Community Choir: The Best Of The Best. Saturday, June 4, 7pm.
The Phoenix Community Choir celebrates five years of community performances and storytelling with a performance of their 30 all-time favourite songs, from reggae to rap to The Beatles. 
7. Summer Festival › 100in1Day. Saturday, June 4.
100in1Day is one of those sweet events that make the city a little more fun to live in. Hundreds of people unite to spruce up the city with "interventions" like art installations, neighbourhood cleanups, street painting, pop-up parks and other small, citizen-led projects. 
6. Film Screening › Canadian Ninja Movie Screening Spectacular. Friday, June 3rd, 7 and 9:30pm.
Definitely not an average action film, Canadian Ninja follows a disgraced kick boxer's antics-filled rise to heroism. Released to a sold-out screening at the 2014 Atlantic Film Festival, the flick tells the story of Buck North facing off against an army of genetically-modified super ninjas aiming to conquer Canada. Check out one of it's two screenings on Friday and celebrate the DVD release/digital launch of the film while you're there. A surprise-filled after party–with filmmaker Tim Tracy in attendance–is slated for after the 9:30pm showing.
5. Oceans Week › Ocean Yoga at the Park. Sunday, June 5, 4:30-5:30pm. 
The Halifax Yoga Collective invites you to unroll your mat near the Sailor's Memorial at Point Pleasant Park to celebrate #OceansWeekHFX. Beginners welcome. 
4. Bike Week › Switch Dartmouth. Sunday, June 5, 12-4pm. 
Switch Dartmouth is hosting its fifth Open Street Sunday event, when two kilometres of Dartmouth roads become public spaces for leisure and recreation. The perfect impromptu space to ride a bike or a read a book!  
3. Lecture › Creating Affirming Fat Culture for Ourselves and Each Other. Thursday, June 2, 6:30pm. 
Artist/writer/educator Julie Hollenbach's workshop will focus on how fatness is portrayed in the media and how to deal with fat-phobia in our own lives. A discussion format allows all attendees who wish to the chance to share their own ideas on body image and inclusion. 
2. Comedy › Queer Acts Comedy Night: Bedtime Tales Edition. Friday, June 3, 8:30pm.
Local comics and storytellers air their dirty laundry–sheets, specifically–with down and dirty sleepover secrets before the lineup announcement for this year's Queer Acts Theatre Festival. Performances by Megan McDowell, Bill Wood, Erin Mckay, Adam Myatt and Nolan Natasha.  
1. Live Music › Walrus EP Release. Saturday, June 4, 9pm.
Catch the psychedelic pop-rock fusion of local band Walrus at their first hometown show of 2016 as they celebrate the release their EP. Johnny De Coutcy, Painted Fruit, Special Costello, DJ Chelsea Grammar share the stage and keep the party going.