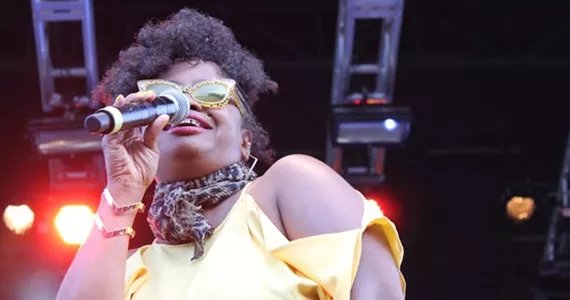 Cyndi Cain opening for Lauryn Hill
Our soul sister of Halifax opening for the soul and R&B sister of the world.
Sweetz September Seduction at Hugo's Bar and Grill
It was great to see so many talented people blessing the stage and supporting each other as well as bringing a show to NS that hasn't happened here before.
Martez Wiggins' United Not Isolated pop-up showcases
The first one had basketball, music and local vendors, the other one was held at North by Night with poetry and music.
SunGala busking on Agricola Street put on by the North End Business Association
It brought good vibes to the street of Agricola—from the pedestrians to the storeowners and patrons.
Maje at Nova Scotia Music Week
Because finally this amazing, smart, brilliant artist got to hit a Music Nova Scotia stage for NSMW.
KayLa Borden is a social media coordinator working with non-profit organizations such as Emerging Lens Film Festival, Music Liberatory, Jamaican Cultural Association and urban music artists Sungala, Sweetz and Iyari.